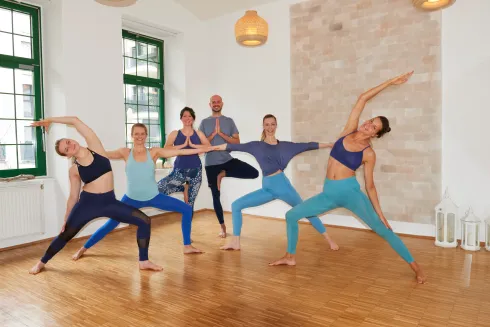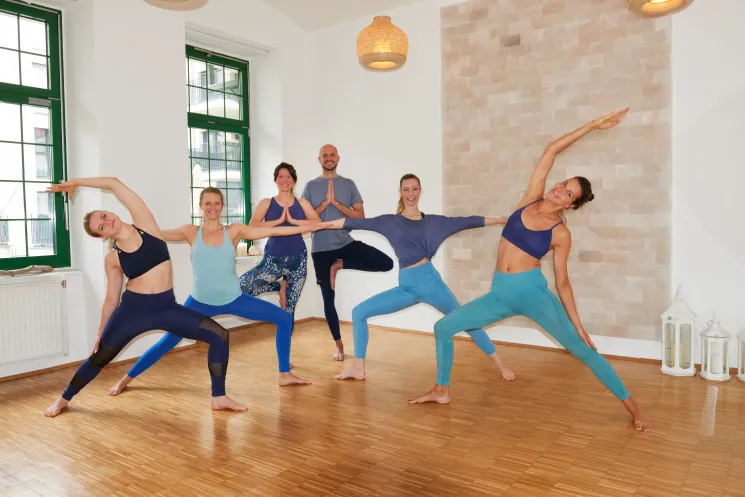 Hips don't Lie Vinyasa ENGLISH- Flow for your hips with salty air
Level
All Levels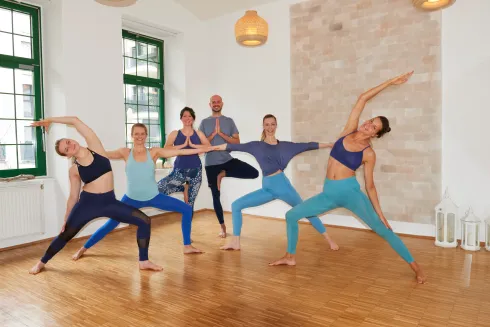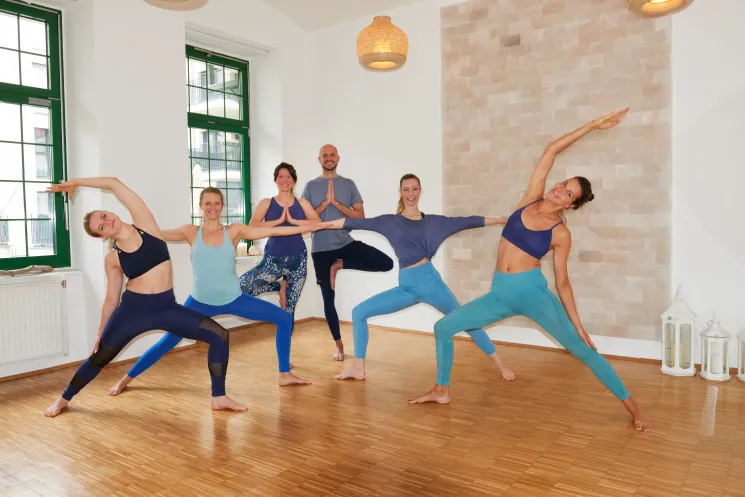 This flow is dedicated to the gentle opening of our hips to make ourselves more supple again. :) This is a vinyasa style class.
For everyone who sits a lot!
By opening our hip joints, we can prevent back pain and restore more mobility to the (lower) back. In yoga, it is also said that we 'store' emotions and tensions in our hips - through opening them, we can release ourselves from emotional blockages.
The classes are led by Iris. You can borrow mats on-site for free. Salt Yoga Vienna are located on the ground floor, behind the elevator.
Date
Saturday, September 30, 2023
Time
05:30 PM - 06:30 PM
(60 min)
Alser Straße 26, 1090 Wien
Teacher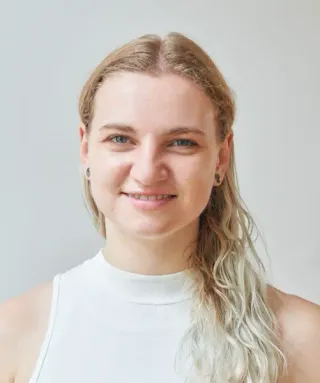 Iris
About
Asana Yoga bedeutet für Iris Atem und Bewusstsein mit Bewegung zu verbinden. Dabei legt sie viel Wert darauf, die Schüler*innen dazu zu ermutigen, in den eigenen Körper zu hineinzuspüren und die Praxis an den Körper anzupassen. Iris' eigene Yoga Praxis ist seit 2016 ein fixer Bestandteil ihres Alltags. Aus ihr schöpft sie immer wieder Kraft, Gelassenheit und Stabilität. Deswegen ist es ihr ein großes Anliegen, diese Erfahrung mit ihren Mitmenschen zu teilen und weiterzugeben. In den Stunden mit Iris erwarten Dich Achtsamkeitspraxis in Form von Pranayama und Meditation, kreative Asana Flows, und immer eine Einladung in den Kontakt mit Deinem Körper zu gehen.
Education
2020 Yoga Teacher Training / Wiener Yogaschule 2021 Traumasensibles Yoga / TSY Ingradual 2022 Prä- und Postnatales Yoga / Anjali Yoga 2022 Yin Yoga / Anjali Yoga 2 Zertifizierung: Yoga Alliance RYT-200
Pricing options
| | | |
| --- | --- | --- |
| | Schnupperstunde | |
| €20.00 | Single ticket | |
| | Einzelstunde Ticket Gruppenstunde | |
| | Schnuppermonat | |
| | 10er Block Gruppenstunde | |
| | Jahreskarte | |
| | Monatsabo | |
Cancellation policy
Stornierungen sind online auf Eversports bis zu 24 Stunden vor Beginn möglich.
Hips don't Lie Vinyasa ENGLISH- Flow for your hips with salty air
Date
Saturday, September 30, 2023
Time
05:30 PM - 06:30 PM
(60 min)