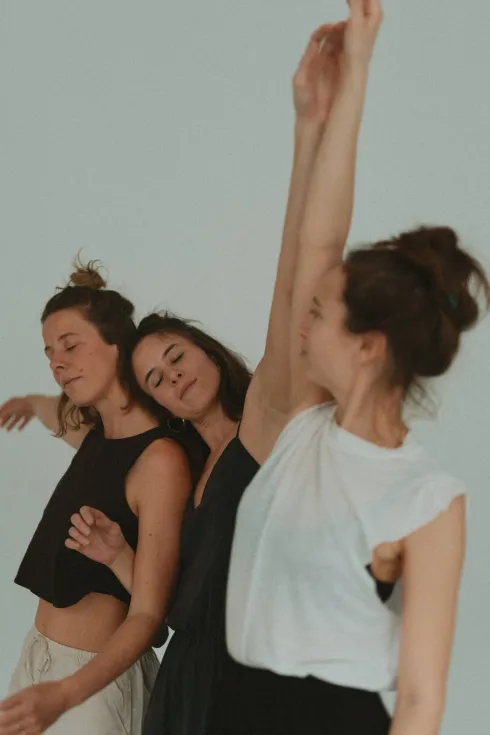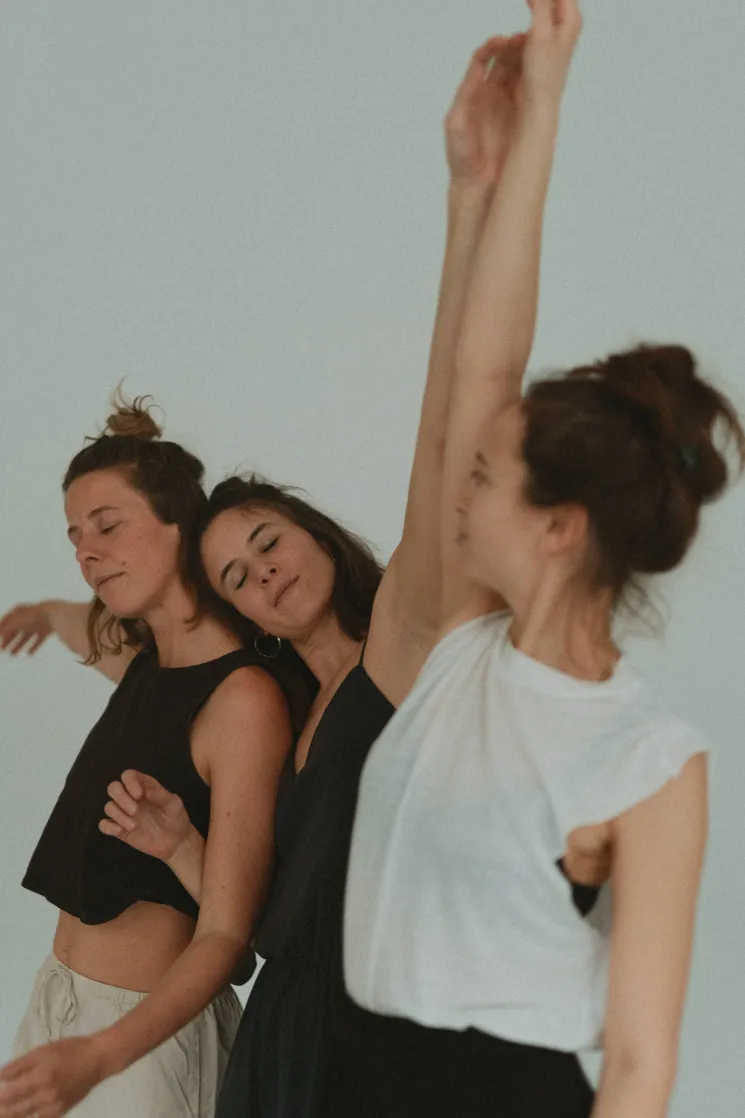 Level
All Levels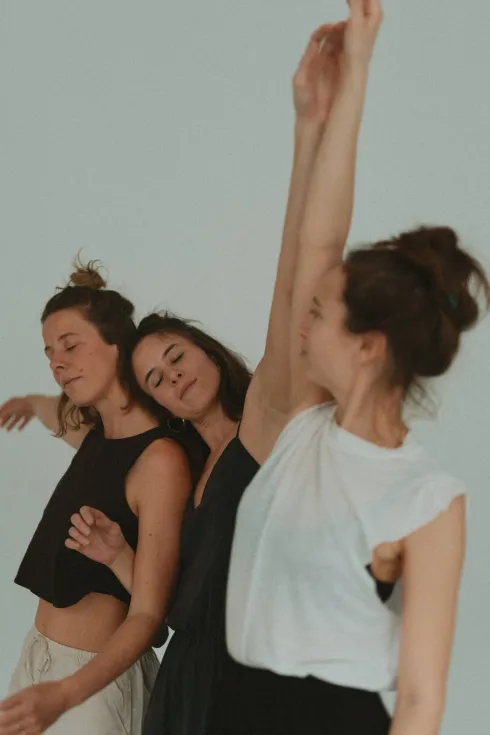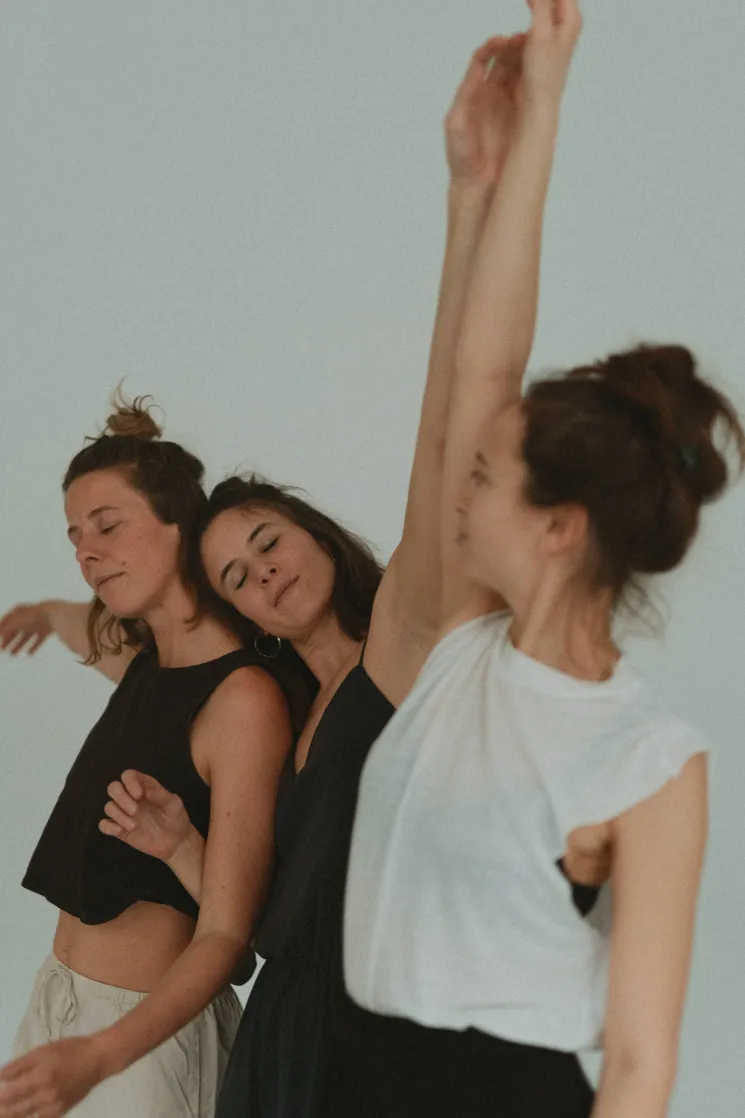 Move out of rigid structures and dive into a new atmosphere – one that holds the potential to express, sense and feel your authentic being in the world. Free Movement is a guided improvisation class. It will lead you from the ground up to standing, traveling from slow sensual moments to more ecstatic ones filled with strong beats. By following your instincts, you are free to let go and reinvite intuition to your movement.
Date
Sunday, October 8, 2023
Time
10:30 AM - 11:45 AM
(75 min)
Mollardgasse 70C/6, 1060 Wien
Teacher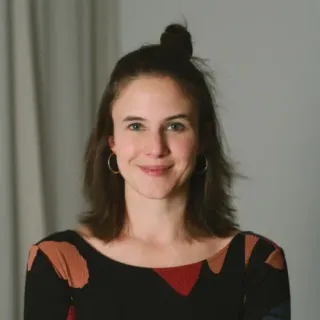 Steffi
About
Steffi leitet ihre Klassen mit viel Kreativität, Gespür und Freude an der Bewegung. Sie nimmt den Körper als komplexen Organismus wahr, der es uns erst ermöglicht, unseren eigenen Ausdruck zu finden und mit der Welt zu teilen. Neue Bewegungen zu erforschen und den eigenen Impulsen zu folgen, wirkt sich auch auf unsere Gedanken und Gefühle aus. Über den Körper können wir wahrnehmen, wo wir uns selbst einschränken oder gerne mehr Lebendigkeit spüren möchten. Hier findest du einen Raum, der dich einlädt, ohne Druck und mit viel Leichtigkeit neue Bewegungsmuster zu erforschen.
Pricing options
| | | |
| --- | --- | --- |
| | Schnupperstunde | |
| | Schnuppermonat | |
| | Einzelkarte | |
| | 5er Blockkarte | |
| | 10er Blockkarte | |
| | y.circle Limitiertes Membership | |
| | y.circle Unlimitiertes Membership | |
Cancellation policy
Du kannst deine Buchung bis 6 Stunden vor Beginn der Klasse stornieren.
Date
Sunday, October 8, 2023
Time
10:30 AM - 11:45 AM
(75 min)