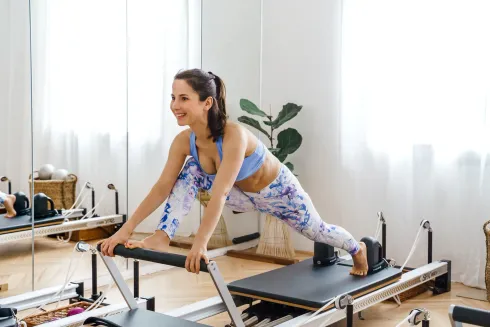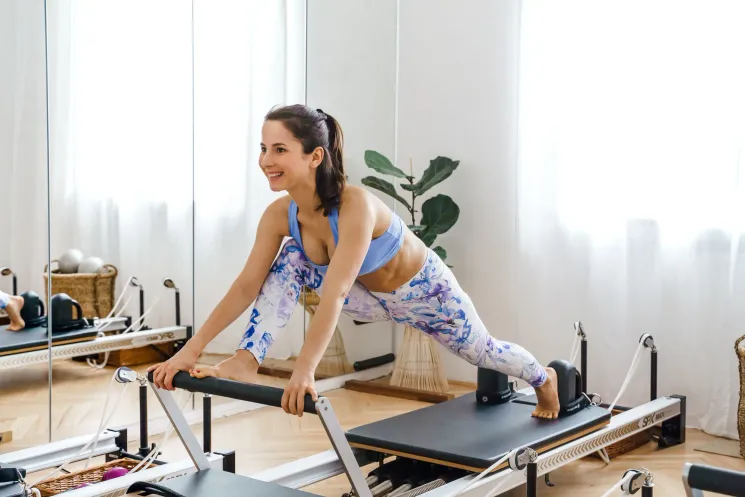 REFORMER BEGINNERS - in English - women only, not for pre/ post natal or injuries
Level
Beginner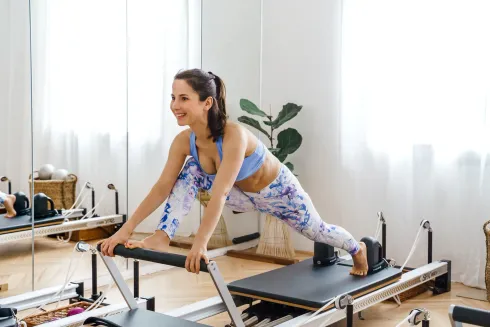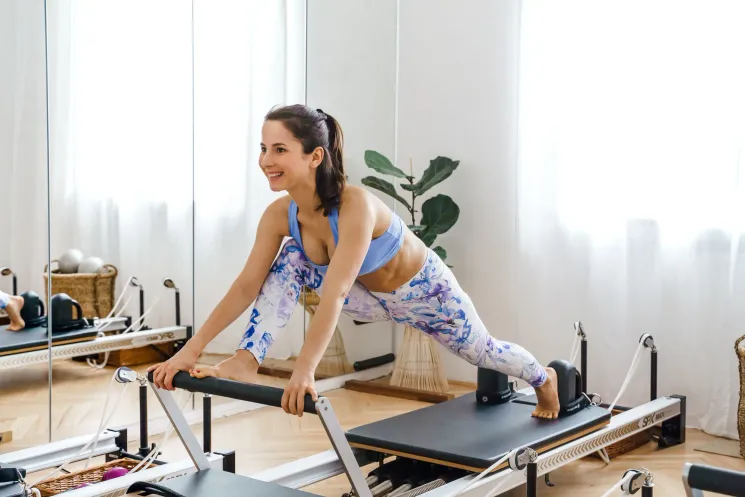 We have 2 Studios: Elisabethstrasse 6 & Opernring 1. This class is held here:
Opernring 1/R
Take the elevetor on the right side from concierge
7th floor, door 717
1010 Vienna
Please ignore google maps (or read full description in google maps) because it often shows just Elisabethstrasse location.
A Reformer Beginners class is the first requirement to attend all other Reformer classes in the future for the following reasons:
1. to allow new clients to experience Reformer safely, without stress and pressure. We start with a short intro about the reformer device, explaining all the features and how to use the device. In regular classes there is no time to help the new clients with common Beginners concerns. That is why we offer Reformers Beginners classes.
2. To protect experienced clients from inexperienced clients. You will also be an experienced client and will not want your flow interrupted for the instructor to help new clients.
IMPORTANT!
Please arrive at least 10 minutes early. The class will start on time. "Late arrivals" will not be allowed to participate and money will not be refunded.
Please bring your towel, sticky socks, water bottle, and in case of cold weather a warm sweater, because we open the windows before, during and after the class regularly.
Thank you!
Date
Sunday, October 2, 2022
Time
09:00 AM - 09:50 AM
(50 min)
Elisabethstraße 6/3, 5. Stock, 1010 Wien
Pricing options
| | | |
| --- | --- | --- |
| €15.00 | TRIAL CLASS REFORMER | |
| €20.00 | DROP IN REFORMER | |
| €80.00 | 5er Reformer Block | |
| €150.00 | 10er Reformer Block | |
Cancellation policy
Cancellations are possible online on Eversports up to 12 hours before the start.
REFORMER BEGINNERS - in English - women only, not for pre/ post natal or injuries
Date
Sunday, October 2, 2022
Time
09:00 AM - 09:50 AM
(50 min)