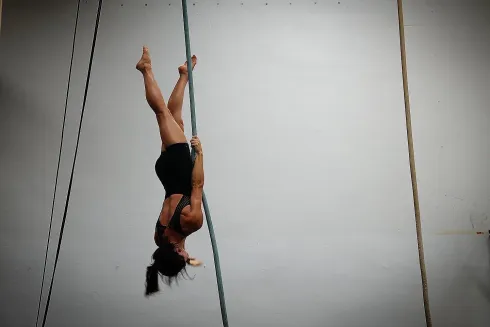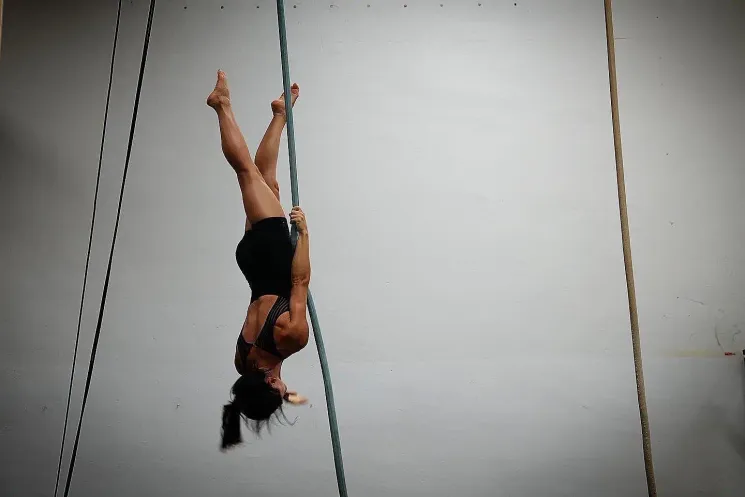 Angela Frapelovna - Dynamic Rope INT
Level
Intermediate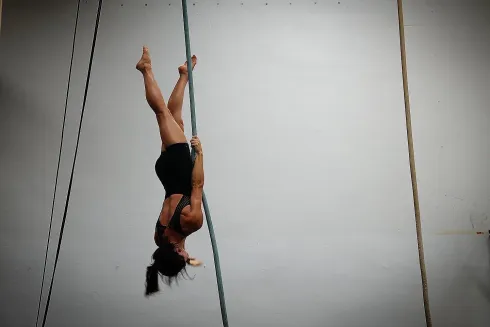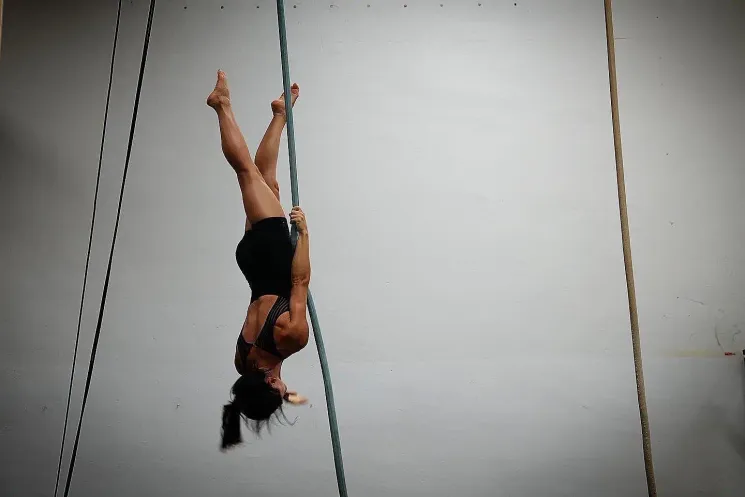 INTERMEDIATE DYNAMIC ROPE ( Saturday - Sunday )
2 DAYS OF AERIAL ROPE - DYNAMICS 🌀, STRENGTH 💪 AND SEQUENCES 💃🏻
Angie Frapelovna will share the knowledge that she has been acquiring over the years in relation to this circus discipline.
In these two days we will work on the technique of dynamic movements (rhythms and tempos) reviewing them from the basics to reaching more complex dynamic connections and specific tricks respecting the rhythm and individual needs.
We will also analyze the technique of essential strength exercises for the application of dynamic movements in an efficient and economical way.
I look forward to sharing and learning together! 🙃🖤
Pre-Requisites:
1 - Having a bit of experience on dynamic rope.
2- Be able to invert with long arms.
3 - Wear proper clothes to make sure your knee hooks are covered and your belly too. It's advisable to wear a ballet or gymnastic leotard so you can avoid unpleasant burns. If you wear shorts, make sure you have something to cover the knee hooks.
Date
Started on Saturday, September 30, 2023
Multiple sessions - see schedule
Neustiftgasse 20, 1070 Wien
Teacher
Gast
Schedule
Check out which dates are available for this event
| Date | Time | Location | Teacher |
| --- | --- | --- | --- |
| 09/30/2023 | 10:00 AM - 12:00 PM | Neustiftgasse 20, 1070 Wien | Gast |
| 10/01/2023 | 10:00 AM - 12:00 PM | Neustiftgasse 20, 1070 Wien | Gast |
Cancellation policy
Kurse können bis 3 Wochen vor Kursbeginn storniert werden. Nach Stornierung wird das Produkt gutgeschrieben und kann in einem gleichwertigen Kurs / Workshop wieder eingelöst werden.
Angela Frapelovna - Dynamic Rope INT
Date
Started on Saturday, September 30, 2023
Multiple sessions - see schedule