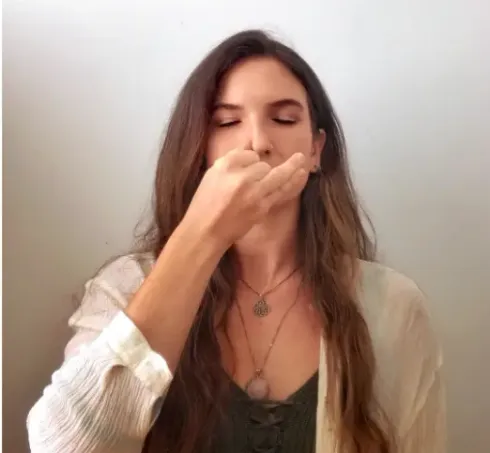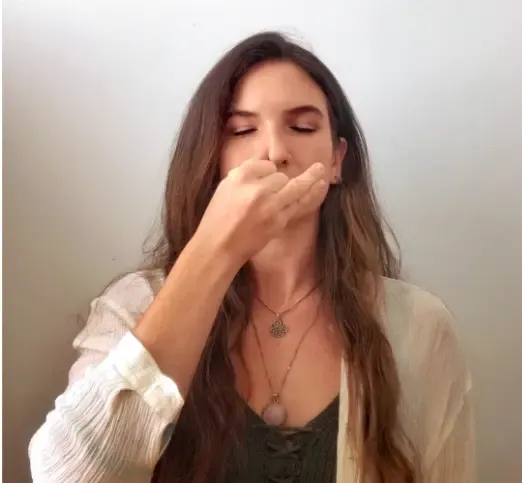 :::SOLD OUT::::Sensory Awareness Workshop
Level
All Levels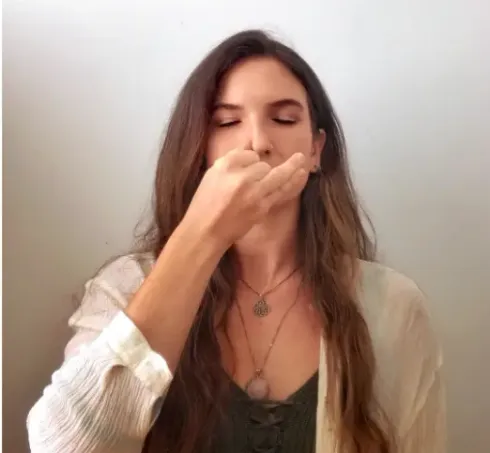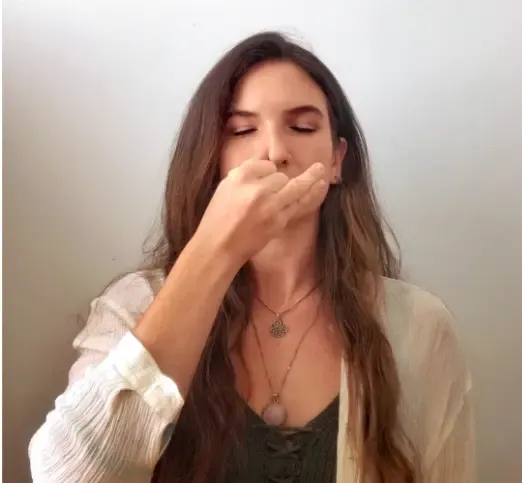 ::::This workshop will take place in Paulanergasse 13, 1040 Wien::::
"I tried meditation but it didn't work for me" is a common assumption & I have thought so for a long time as well. But everyone can meditate. However, a meditative state does not necessarily happen over night & it requires some practice & patience. It can be compared to learning a new skill or a new language: it requires studying & dedication until you are mastering the desired skill - & with meditation it is the same.
In this workshop we will use our senses (touch, sight, hearing, smell & taste) as tools to connect with our surroundings & our inner being. Pranayama (in short: breathing exercises) will help us to get our mind into a calm setting. By calming our mind we have the opportunity to observe the appearance & disappearance of thoughts & sensations. The aim is not necessarily to be thoughtfree, but to become aware of the activity of the mind, as well as the moments of stillness that lie hidden in between thoughts. This course is suitable for everyone, if you already have a regular or irregular meditation practice, or none at all. Meditating & practicing together in a group can be a powerful experience & I am looking forward to share this space with you.
"When the noise of the mind is shut down, the beauty of life suddenly becomes apparent." Shiva Sutras
Cost: 25,-*
What to bring: loose, comfortable clothing, blindfold. If you have a favorite meditation cushion, feel free to bring it with you.
Instructor: Jasmin Khafagi
More Infos: feelgoodstudio.at, www.jasminkhafagi.com
*If you find yourself in a financial tricky situation please get back to me, I want this course to be available for everyone.
This workshop will be held in English, feelgoodmembers get a 10% discount via info@feelgoodstudio.at
::::This workshop will take place in Paulanergasse 13, 1040 Wien::::
Date
Started on Sunday, October 8, 2023
Multiple sessions - see schedule
Paulanergasse 13, 1040 Wien
Teacher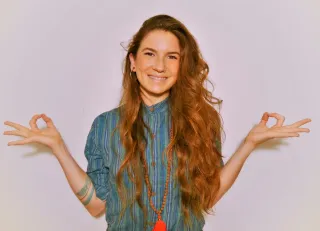 Jasmin Khafagi (DE, EN)
About
My Yoga journey started 2018 in Nepal. After this wonderful introduction into the world of Yoga, my whole life turned around and I had no other choice but to commit myself fully to the practice. What I love about Yoga is, that it teaches us to walk through life with mindfulness and compassion. Through the asana and meditation practice we can discover how emotions and sensations arise and fade. This increased awareness gives us the chance to recognize patterns that influence our everyday life and our interactions with each other and with ourselves. In my classes I combine strong static and fluid movements while offering different variations so everybody gets the chance to enjoy their own unique practice while doing Yoga together. Also meditation and pranayama find their importance in my classes. I am very grateful that I found my way to a holistic yoga practice and even more thankful that I can share and exchange my knowledge and experience with other people.
Education
2019: 200 YTT Ashtanga/Vinyasa at Himalayan Yoga Association, Rishikesh/India 2021: 30 YTT Yin Yoga at Feelgood Studio, Vienna/Austria 300 YTT Ashtanga/Vinyasa/Yin/Restorative/Ayurveda at Green Yoga International, Spain 2022: Ashtanga Therapeutics Workshop with Joey Paz und Bryce Delbridge (3 ds) Bhagavad Gita Course mit Dr. Nagaraj Rao (Online) Pranayama lessons with BNS Iyengar (Online) Iyengar Yoga Workshop with Manouso Manos Hridaya Silent Meditation with Sahajananda (3 ds), France Hridaya Silent Meditation with Sahajananda (10ds), France Ashtanga Workshop with Danny Paradise, Vienna/Austria 2023: Mysore Yoga Traditions Conference (10 ds), Mysore/India Pranayama lessons with BNS Iyengar (3 wks), Mysore/India Ashtanga Yoga Saadhana with Vijay Kumar (2.5 mo s), Mysore/India Patanjali Yoga Sutras and Pranayama Course with Joey Paz and Tapan, Mysore/India 60 hrs Traditional Thai Nuad Massage Course at Sunshine Massage School, Chiang Mai/ Thailand 6 hrs Thai Herbal Massage and Steam Bath Course at Sunshine Massage School, Chiang Mai/Thailand Vipassana (10 ds Silent Meditation), Tiruvannamalai/India
Schedule
Check out which dates are available for this event
| Date | Time | Location | Teacher |
| --- | --- | --- | --- |
| 10/08/2023 | 03:00 PM - 05:30 PM | Paulanergasse 13, 1040 Wien | Jasmin Khafagi (DE, EN) |
Cancellation policy
Kostenfreie Stornierung bis zu 7 Tage vor dem Event
:::SOLD OUT::::Sensory Awareness Workshop
Date
Started on Sunday, October 8, 2023
Multiple sessions - see schedule