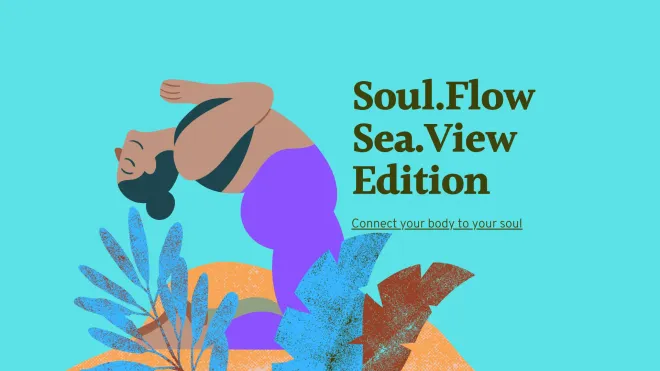 Soul.Flow - Sea.View Edition (Online!)
Video
Originally live streamed on
Sun, 09/08/20, 09:00 - 10:00 (60 min)
Facility/Studio
Soul.Base Vienna
Available until
Unlimited availability
About the class
Wake Up your Body and Soul!
Soul.Flow ist dein idealer Start in den Tag: wir starten mit sanftem Dehnen, gehen durch aktivierende Flows und stärken deinen Körper und deine Seele.
All Levels Welcome!
Solltest du nicht live an der Stunde teilnehmen können, ist das auch kein Problem. Wir zeichnen die Stunde für dich auf und du bekommst den Link zum Video zugeschickt.
About the trainer/teacher
Elisabeth ist 200h Vinyasa- und 30h Yogatherapie YA-zertifiziert und liebt alignment-basierte Flows. Als Pharmazeutin liegt ihr dein Wohlfühlen am Herzen. Die Flows sollen sich gut anfühlen und dich doch auch aus deiner Komfortzone bringen. Ihr Motto: open mind, big dreams and wild heart.