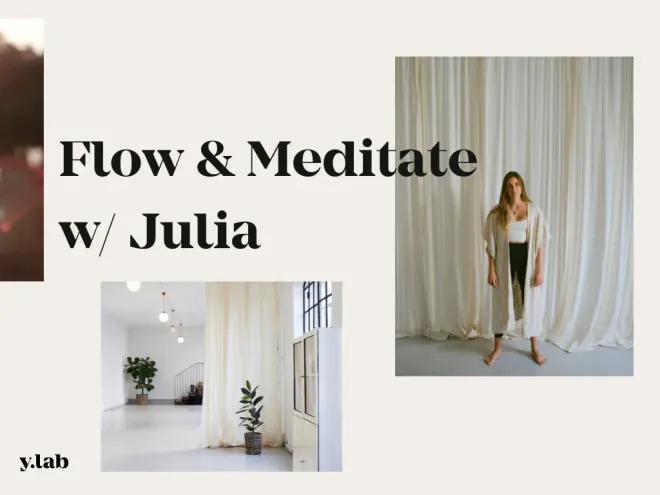 Flow & Meditate w/ Julia
Video
Availability after purchase
Unlimited availability
This video is currently not available for purchase.
About the class
30 Minuten Raw Flow & 30 Minuten Breathwork und Meditation
About the trainer/teacher
Julia träumt von einer Welt in der wir uns in unserer Tiefe begegnen. In der wir roh und echt sind und die Schönheit unserer Einzigartigkeit erkennen. Diesen Traum nimmt sie mit auf die Yogamatte, um ihn Stück für Stück in gelebtes Leben zu verwandeln. Julias Breathwork- und Yogaklassen schaffen einen Space, in dem du dich erfahren und dir selbst näher kommen kannst. Sie sind inspiriert vom Leben selbst - vom Lärm und von der Stille, von der Intensität und von der Leichtigkeit.