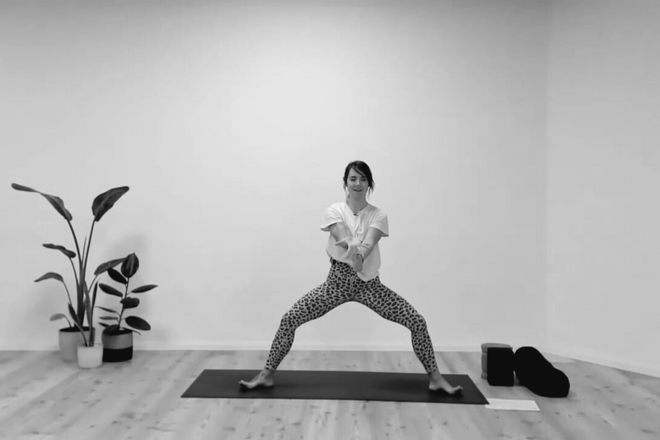 Creative Flow zum Erden
Video
Facility/Studio
imagin-abel
Availability after purchase
Unlimited availability
Price
| | |
| --- | --- |
| 5.00 € | Single ticket |
| 10.00 € | Videothek Wochenkarte |
| 20.00 € | Videothek Monatskarte |
About the class
Eine Einheit für alle, die erlernte Bewegungsmuster erweitern und neu erkunden wollen. Spielerisch rollst, springst, gleitest, fliegst du über die Matte - mal vorwärts, mal rückwärts, mal seitwärts. Irgendwie bekannt, aber doch ganz anders. Das Vorabend-Programm zu deinem Sonntag, in dem du das Wochenende Revue passieren und die Intention für eine feine neue Woche festlegen kannst. Dich erwarten kreative, authentische Bewegung und freies Ausprobieren. You're the Boss; du entscheidest, wie weit du am Höhepunkt des Wochenendes gehst.
About the trainer/teacher
Kathi ist Musikologin und zertifiziert in Hatha- und Vinyasa-Yoga. Via Youtube und auf einer Matte vom Diskonter kam sie nach ihrem Umzug nach Graz 2014 zum Yoga und ist seitdem ewige Schülerin, Atem- und Balance-Junkie. Die Spezialgebiete der (Un)Ruhestifterin sind Musical Flows, verspielte Mottoklassen und intuitive, authentische Bewegung.