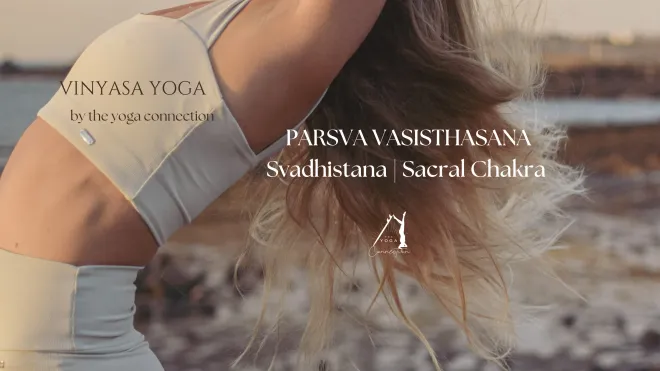 Monday Morning Flow - LIVE ONLINE CLASS 75min
Video
Originally live streamed on
Mon, 18/09/23, 08:00 - 09:15 (75 min)
Facility/Studio
The Yoga Connection - Alena Mauth
Available until
Unlimited availability
Price
10.00 €
Single ticket
12.00 €
ONLINE Drop In Live Class
45.00 €
ONLINE 5 Class Pass
80.00 €
ONLINE 10 Class Pass
30.00 €

/ month

Monday Morning Flow
35.00 €

/ month

Monthly Bono BEACH YOGA
50.00 €

/ month

Monthly Bono Studio
65.00 €

/ month

Monthly Bono ALL INCLUSIVE
About the class
Relieve Stress & Heal your Body
With this Monday Morning Flow we prepare our Body & Mind to welcome an awesome week. We work with our Breath & Movement to tap into the nervous System and find Homeostasis. The body can activate its Self-Healing Power and we achieve balance and a crystal clear mind.
Working with your Chakras - the Energy Centers in your body.
Start every Monday Morning with a 75min dynamic & balancing Yoga Flow to strengthen your body and establish a clear and calm mindset for your whole week.
By exercising in the morning, you activate the flow of energy in your body, boost your metabolism, strengthen your immune system and start the day focused and with your batteries fully charged.
Let's start our weeks by first caring for ourselves so we're ready for the demanding tasks of everyday life.
What is included:
Monday Morning Flow '75min Live Online Class (Zoom) & the recorded class on demand.
WATCH THE TIME:
You can only see the GMT+2, no matter where you are. If you are in Gran Canary or any other time zone, your time will be different.
8am-9.15am (GMT+2)
7am-8.15am (Gran Canary Time)
I am excited to start every week in balance with you,
Love, Alena