Hormonyoga Kurs - Donnerstags 19.30-21.00 Uhr
Online stream
Starts on Thursday, 14/10/2021
Price 150.00 €
Description:
Bitte beachte, dies ist ein geschlossener Kurs von acht Einheiten und keine offene Stunde! Teilnahme nur mit voriger Anmeldung für die gesamten 8 Wochen möglich. Bei dem Hormonyogakurs wird die komplette Übungsserie erlernt und geübt, sodass Sie zum selbständigen Üben fähig sind. Du bekommst schriftliche Unterlagen zur Anleitung und Unterstützung beim Üben zu Hause. Weiters werden Entspannungs-Übungen aus dem Hormonyoga erlernt und praktiziert. Inkludiert ist ein Hormonyoga Übungsskript. Sollten wir aufgrund von COVID-19 unsere Studio schließen müssen, wird die Stunde Online weitergeführt. Du erhälst dann einen Link per Mail zur Onlineübertragung.
Online stream
There is an online stream available for this activity. To participate, take the following steps:
This studio uses Zoom as their online streaming provider. Download the according app to your laptop, tablet or smartphone
Access to the online livestream is available 15 minutes before the start of the activity. Simply go to "My bookings" and click on "Join online stream now" to be redirected to the corresponding page
With some streaming providers (e.g. Zoom) it is possible for participants to see each other. However, it is theoretically possible to deactivate the camera function. The name you enter when entering the online meeting room is displayed to other participants. However, you can always change your name (e.g. only the initials). Please note: Individual rules for online participation may apply for each class or venue.
Teacher :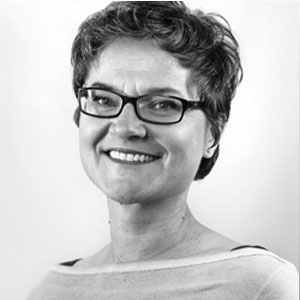 Angela
Yoga habe ich Ende der 90er während meiner ersten Schwangerschaft entdeckt. Es hat mich mit Pausen - mehr oder weniger intensiv - über die Jahre begleitet. Mit der Ausbildung bin ich dann endgültig beim Yoga angekommen. Dadurch habe ich die Liebe zum Unterrichten entdeckt. Das möchte ich mit meinen Schülern teilen. Ich bin gerne am und im Wasser mit dem Himmel über mir.
Dates:
| | | | | |
| --- | --- | --- | --- | --- |
| 1. | 14/10/2021 | 19:30 - 21:00 | Seidlgasse 30, 1030 Wien | Angela |
| 2. | 21/10/2021 | 19:30 - 21:00 | Seidlgasse 30, 1030 Wien | Angela |
| 3. | 28/10/2021 | 19:30 - 21:00 | Seidlgasse 30, 1030 Wien | Angela |
| 4. | 04/11/2021 | 19:30 - 21:00 | Seidlgasse 30, 1030 Wien | Angela |
| 5. | 11/11/2021 | 19:30 - 21:00 | Seidlgasse 30, 1030 Wien | Angela |
| 6. | 18/11/2021 | 19:30 - 21:00 | Seidlgasse 30, 1030 Wien | Angela |
| 7. | 25/11/2021 | 19:30 - 21:00 | Seidlgasse 30, 1030 Wien | Angela |
| 8. | 02/12/2021 | 19:30 - 21:00 | Seidlgasse 30, 1030 Wien | Angela |
| 9. | 09/12/2021 | 19:30 - 21:00 | Seidlgasse 30, 1030 Wien | Angela |
* All prices including VAT