MBSR- Mindfulness Based Stress Reduction 8-Wochen-Online-Kurs, Januar 2023
Online stream
Starts on Monday, 09/01/2023
Price 398.00 €
Description:
Über MBSR
In diesem Live-Online-Kurs wird das original 8-Wochen-MBSR-Programm von Prof. Jon Kabat-Zinn, Begründer der "Stressreduction Clinic" in den USA, vermittelt.
Der Kurs ist ein intensives, achtwöchiges Trainingsprogramm und Selbsterfahrungsseminar mit Gruppensitzungen von je 2,5 Std. pro Woche (zzgl. eines 1-stündigen Einführungstermins) und einem Achtsamkeitstag in Stille.
Verschiedene formale Meditationspraktiken bilden den Kern des Programmes:
Bodyscan (Übung zur Körperwahrnehmung),
Achtsamkeitsmeditation nach dem MBSR,
sanfte Körper-Übungen zum Thema Grenzen wahrnehmen und
Achtsamkeit im Alltag.
Ergänzend werden Erkenntnisse aus der aktuellen Stressforschung, der kognitiven Psychologie und der Kommunikationswissenschaft (achtsame Kommunikation) vermittelt. Zusätzlich Impulse und Übungen zur Kultivierung der Achtsamkeit im täglichen Leben.
Der Kurs besteht aus wöchentlichen Online-Treffen mit dem Seminarleite und der Gruppe über 8 Wochen (Dauer 2,5 Std.). Außerdem sollten Sie tägliches Üben im Zeitrahmen von ca. 1 Std. einplanen. Inhalt der täglichen Praxis sind verschiedene Übungen aus dem Kurs sowie Meditationen ohne Anleitung. Unterstützt werden die Übungen durch MP3-Downloads, Seminarunterlagen und Buchempfehlungen.
Dieses Online-Seminar wird von einem Seminarleiter durchgeführt. Somit findet ein unmittelbarer Kontakt und Austausch mit dem Seminarleiter und den Teilnehmern statt.
Für wen eignet sich MBSR?
Dieser Online-Kurs richtet sich an Menschen, die
Stress (beruflich oder privat) belastend erleben und einen bewussten und aktiven Umgang mit Stress erlernen möchten
unter innerer Unruhe, Erschöpfung, Schlaflosigkeit, Nervosität oder Überforderung leiden
von ihren Gefühlen (z.B. Angst, Wut, Traurigkeit, etc.) oder Gedanken überwältigt werden
ein abgekoppeltes Verhältnis zu ihrem Körper haben und ihr Körper-Bewusstsein stärken möchten
unter chronischen Schmerzen oder Krankheiten leiden
mehr Lebensfreude und Vitalität in ihr Leben bringen möchten
Online stream
There is an online stream available for this activity. To participate, take the following steps:
This studio uses Zoom as their online streaming provider. Download the according app to your laptop, tablet or smartphone
Access to the online livestream is available 15 minutes before the start of the activity. Simply go to "My bookings" and click on "Join online stream now" to be redirected to the corresponding page
With some streaming providers (e.g. Zoom) it is possible for participants to see each other. However, it is theoretically possible to deactivate the camera function. The name you enter when entering the online meeting room is displayed to other participants. However, you can always change your name (e.g. only the initials). Please note: Individual rules for online participation may apply for each class or venue.
Trainer :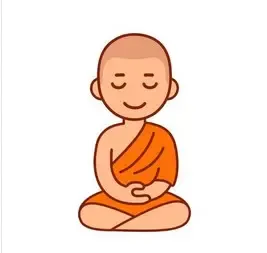 Anja oder Thomas
Dates:
| | | | | |
| --- | --- | --- | --- | --- |
| 1. | 09/01/2023 | 18:30 - 20:00 | Bödmerstraße 14 B, 6993 Mittelberg | Anja oder Thomas |
| 2. | 16/01/2023 | 18:30 - 21:00 | Bödmerstraße 14 B, 6993 Mittelberg | Anja oder Thomas |
| 3. | 23/01/2023 | 18:30 - 21:00 | Bödmerstraße 14 B, 6993 Mittelberg | Anja oder Thomas |
| 4. | 30/01/2023 | 18:30 - 21:00 | Bödmerstraße 14 B, 6993 Mittelberg | Anja oder Thomas |
| 5. | 06/02/2023 | 18:30 - 21:00 | Bödmerstraße 14 B, 6993 Mittelberg | Anja oder Thomas |
| 6. | 13/02/2023 | 18:30 - 21:00 | Bödmerstraße 14 B, 6993 Mittelberg | Anja oder Thomas |
| 7. | 20/02/2023 | 18:30 - 21:00 | Bödmerstraße 14 B, 6993 Mittelberg | Anja oder Thomas |
| 8. | 25/02/2023 | 10:00 - 14:00 | Bödmerstraße 14 B, 6993 Mittelberg | Anja oder Thomas |
| 9. | 27/02/2023 | 18:30 - 21:00 | Bödmerstraße 14 B, 6993 Mittelberg | Anja oder Thomas |
| 10. | 06/03/2023 | 18:30 - 21:00 | Bödmerstraße 14 B, 6993 Mittelberg | Anja oder Thomas |
* All prices including VAT