NOURISH.YOURSELF
Starts on Saturday, 27/01/2024
Price 35.00 €
Description:
Yoga & Ayurveda Workshop für nährende Routinen im Alltag
- Give yourself the love you so freely give to others -
Womit verbindest du den Begriff "Routinen"?
Sind sie für dich wichtig und geben dir Struktur in deinem Leben?
Verbindest du Routinen mit zusätzlichem Stress & Druck im ohnehin schon turbuleten Leben?
Oder aber sehnst du dich nach gewissen (selfcare) Routinen im Alltag, um jeden Tag kleine me-time Momente einzubauen, die dir nachhaltig Energie und Ausgeglichenheit schenken?
In diesem Workshop stellen wir dir ein buntes Repertoire an Routinen aus der Ayurveda- und Yogawelt vor. Routinen, die dich dabei unterstützen mehr Verbindung zu deinem Körper & zu deiner Intuition/Bauchstimme herzustellen. Routinen nach deinen Bedürfnissen & Ressourcen helfen dir zur inneren Ausgeglichenheit im Alltag & vor allem geben sie dir das Gefühl, dass du selbst der wichtigste Mensch in deinem Leben. Gesunde Routinen sind der Schlüssel für ein entspanntes Nervensystem im Alltag.
- the secret of your future is hidden in your daily routine
Teacher :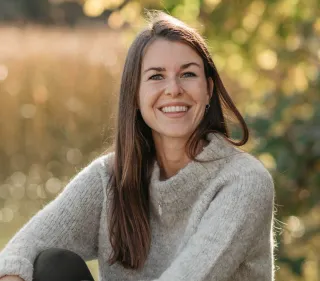 Heidi
Dates:
| | | | | |
| --- | --- | --- | --- | --- |
| 1. | 27/01/2024 | 09:00 - 11:00 | Wunderburgstraße 37, 4810 Gmunden | Heidi |
* All prices including VAT