Online Pilates Kurs
Online stream
Starts on Friday, 14/01/2022
Price 240.00 €
Description:
Online stream
There is an online stream available for this activity. To participate, take the following steps:
This studio uses Zoom as their online streaming provider. Download the according app to your laptop, tablet or smartphone
Access to the online livestream is available 15 minutes before the start of the activity. Simply go to "My bookings" and click on "Join online stream now" to be redirected to the corresponding page
With some streaming providers (e.g. Zoom) it is possible for participants to see each other. However, it is theoretically possible to deactivate the camera function. The name you enter when entering the online meeting room is displayed to other participants. However, you can always change your name (e.g. only the initials). Please note: Individual rules for online participation may apply for each class or venue.
Trainer :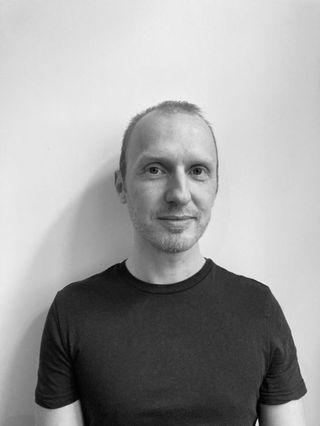 Matthias
Für mich war als Kind schon der Körper ein Ausdrucksmittel, ohne die Bedeutung dessen zu kennen. Auf kindliche Weise drückte ich meine Gefühle, Gedanken, Neugier und Ablehnung sehr stark über den Körper aus. Alles wurde in Bewegung mit Geschichten und Gesang kreativ verpackt und offen gelebt. Und bis zum heutigen Tag lässt mich die Verbindung zwischen Körper und Seele nicht mehr los. Deswegen habe ich Tanz und Schauspiel studiert, um meinem inneren Drang nachzugeben. Von 1990-98 studierte ich an der Palucca Hochschule für Tanz in Dresden. Es folgte ein 4-jähriges Schauspielstudium in Wien. In den Jahren stand ich auf vielen Bühnen, erzählte viele Geschichten und schlüpfte in viele Rollen. Auf der Suche nach mir selbst, besann ich mich wieder auf meinen Körper. So kam ich zu Basi-Pilates und Hara-Shiatsu. Mit Beginn meiner Sinnsuche startete ich die Ausbildung für Klangschalenmassage nach Peter Hess. Darüber öffnete sich 2015 die Tür für Shiatsu an der Hara Shiatsu Academy. Der Grundstein für Pilates wurde während meines Tanzstudiums gelegt und ich vertiefte mich 2018 in der Weiterbildung als PilatesTrainer für Geräte und Matte. Meine Balance, das Innen und Außen wieder in Einklang bringen, war das Beste, was ich tun konnte und möchte es keinen Tag missen.
Dates:
| | | | | |
| --- | --- | --- | --- | --- |
| 1. | 14/01/2022 | 07:30 - 08:30 | Untere Augartenstraße 26, 1020 Wien | not specified |
| 2. | 21/01/2022 | 07:30 - 08:30 | Untere Augartenstraße 26, 1020 Wien | Matthias |
| 3. | 28/01/2022 | 07:30 - 08:30 | Untere Augartenstraße 26, 1020 Wien | Matthias |
| 4. | 04/02/2022 | 07:30 - 08:30 | Untere Augartenstraße 26, 1020 Wien | Matthias |
| 5. | 18/02/2022 | 07:30 - 08:30 | Untere Augartenstraße 26, 1020 Wien | Matthias |
| 6. | 25/02/2022 | 07:30 - 08:30 | Untere Augartenstraße 26, 1020 Wien | Matthias |
| 7. | 04/03/2022 | 07:30 - 08:30 | Untere Augartenstraße 26, 1020 Wien | Matthias |
| 8. | 11/03/2022 | 07:30 - 08:30 | Untere Augartenstraße 26, 1020 Wien | Matthias |
| 9. | 18/03/2022 | 07:30 - 08:30 | Untere Augartenstraße 26, 1020 Wien | Matthias |
| 10. | 25/03/2022 | 07:30 - 08:30 | Untere Augartenstraße 26, 1020 Wien | Matthias |
* All prices including VAT