Halloween Special 2021
Starts on Sunday, 31/10/2021
Price 20.00 €
Description:
TRICK OR TREAT, BAG OF SWEETS, GHOSTS ARE WALKING DOWN THE STREET.
Am Abend des letzten Oktobers, an Halloween, treffen wir uns zum gemeinsamen Gruseln auf der Yogamatte. Bei diesem Special zelebrieren wir das Ende des Sommers und den Übergang in die stille Zeit des Jahres. Dazu schlüpfen wir in verschiedenste Gestalten und vertreiben die Schreckgespenster, dunklen Schatten und Dämonen mit unserem Lachen, Schweiß und ein bisschen Magie. Eine wunderbare Gelegenheit, um sich darauf zu besinnen, welch kraftvolle Wesen wir sind und es Nichts gibt, wovor wir uns fürchten müssen.
INHALT
Kraftvolle und ruhige Übungen bringen Süßes und Saures in die Praxis, lassen unsere Wangen glühen und das Herz strahlen. Verkleidung absolut erwünscht! Die Yoga Klasse dauert 90 Minuten.
Wer danach noch Lust hat auf noch mehr Süßes oder Saures (im wahrsten Sinne des Wortes), ist herzlich eingeladen zum Get Together. Ein Goodiebag als Erinnerung darf natürlich auch nicht fehlen.
Teacher :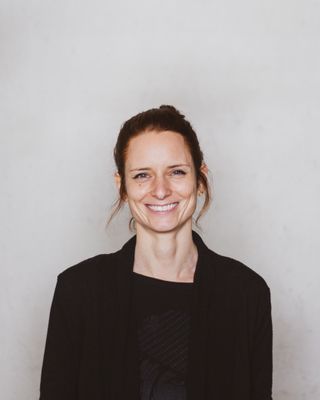 Birgit
Seit 2016 unterrichtet Birgit mit Begeisterung und Humor kraftvolles (Power-)Yoga, ruhige (Yin-)Einheiten oder auch themenspezifische Yogastunden (Businessyoga, Einzeltraining, Specials). In ihrem Unterricht finden sich Atemübungen, Meditation und Bewegungsflows, die von verschiedenen Stilen und LehrerInnen inspiriert sind. Birgit legt zudem großen Wert auf die anatomisch sichere Ausrichtung des Körpers in den Übungen. Da der Mensch aber mehr ist als sein Körper, geht es in ihren Einheiten auch um Herzensangelegenheiten, Gedanken und emotionale Aspekte.
Dates:
| | | | | |
| --- | --- | --- | --- | --- |
| 1. | 31/10/2021 | 18:00 - 19:30 | Körösistraße 9, 8010 Graz | Birgit |
Cancellations
Eine Buchung kann bis 7 Tage vor Beginn der Einheit storniert werden. Bei späteren Absagen oder bleibt der/die Teilnehmer*in dem Kurs ohne zeitgerechte Abmeldung einfach fern, wird die gesamte Teilnahmegebühr verrechnet. Ein Ersatzteilnehmer kann zu jedem Zeitpunkt gestellt werden, dies ersetzt die Stornogebühr.
* All prices including VAT