Bonding Back Dance - Open Floor in Grundstein39
Starts on Friday, 25/02/2022
Price from 15.00 €
Description:
Come and BOND BACK! Don't be afraid. After such a strong sense of separation, segregation, discrimination, fear from others, masks and lockdowns, it's time to bond back.
Bond back to your body, Bond back with others. Bond back with a community of people just like you who wishes to bond with you, to support you and to be supported by you through life challenges, minors and majors. It's time to bond back on the dance floor and in life! Bonding Back Dance aims to connect people, to build a community of people who loves dancing and wishes to improve every aspect of their lives through a fun engaging conscious dance.
When we dance, we are opening a new dimension of awareness to our body, to the vastness of our minds and to the creative power of our souls. When we are deeply connected with ourselves, we are connected with nature and we are bonding with others.
G39 aims to bring people together, to empower and to encourage each and every individual who steps on our door to live their full potential.
To keep us safe and healthy, all the participants will need to be G2 AND PCR tested.
Trainer :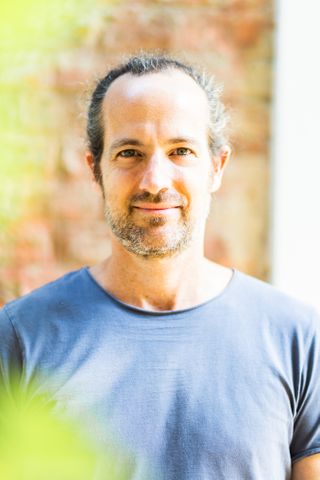 IDAN
IDAN MEIR (B.ED, MFA) Idan is an Iyengar Yoga Certified Teacher and Open Floor Conscious Movement and Dance Meditation Teacher. Coming from a Theatre background, Idan has been working worldwide with individuals and groups in the field of embodiment movement and conscious living since 2001. With his long experience of working with polarised communities and groups in Israel, Palestine, Ireland, Northern Ireland, Ukraine, Kenya and the USA, Idan brings a unique flavour and clear perspective to his practice. His intense self-practice of Yoga, Meditation and Dance and his passion for bringing awareness to consciousness to everyday living add an authentic flavour to his work. Idan is constantly learning, improving his skills, widening his toolkit, curios and evolving his work. He is inspired by the individuals and the groups he is working with and exploring movement and life.
Dates:
| | | | | |
| --- | --- | --- | --- | --- |
| 1. | 25/02/2022 | 18:00 - 19:30 | Grundsteingasse 39, 1160 Wien | IDAN |
* All prices including VAT