Gesicht lesen – Berufung leben oder: Was das Gesicht über unsere Bestimmung verrät
Online stream
Starts on Thursday, 01/04/2021
Price from 29.00 €
Description:
Was das Gesicht über unsere Bestimmung verrät
Unser Gesicht kann sich nicht nur sehen lassen, es kann sich sogar leben lassen! Gesichtleser und Face Reader Eric Standop bringt uns in diesem Vortrag näher, was unser Gesicht darüber aussagt, WIE, WAS und sogar WO wir am besten leben sollten.
Online stream
There is an online stream available for this activity. To participate, take the following steps:
This studio uses Zoom as their streaming provider to online stream their activities. Download the according software or app to your laptop, tablet or smartphone.
The access to the online stream is available 15 minutes before the start of the activity. You can find the link for the online stream in your online profile under "My bookings". With a click on "Join online stream now" you will be forwarded to the corresponding page and you join the activity online!
Specific streaming providers, e.g. Zoom, allow participants to see each other through the video camera. If you do not want to show yourself or the personal environment, you can deactivate the camera function or cover the camera. The name you enter when you join the online meeting room will be shown to other participants. However, you can change your name at any time (e.g. only specify the initials).
Teacher :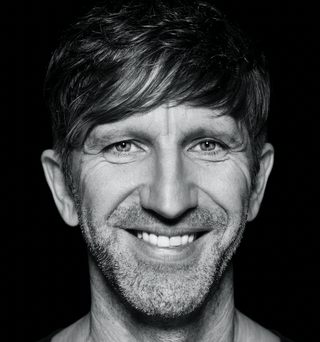 Eric Standop
Eric Standop hat bei drei Meistern auf drei Kontinenten gelernt und hat mehr als 15 Jahre Erfahrung in Gesichtslesen & Face Language. Er ist der einzige Lehrmeister weltweit, der nahtlos die verschiedenen internationalen Methoden des Gesichtlesens anwendet und miteinander verbindet. Seine scharfsinnigen Fähigkeiten bei der Erkennung von physischen Beschwerden, Stärken und Schwächen von Persönlichkeiten, Beziehungen, Führungsstilen, Talenten u.v.a., machen ihn zum Berater für Unternehmen und Entscheidungsträger:innen im Silicon Valley, New York und Asien, aber auch für alle, die sich selbst und andere besser verstehen wollen. Er ist Gründer der «Face Reading Academy» und zudem Lehrbeauftragter für Entspannungstechniken an der pädagogischen Hochschule Karlsruhe.
Dates:
| | | | | |
| --- | --- | --- | --- | --- |
| 1. | 01/04/2021 | 19:30 - 21:00 | Grenzgasse 40, 2340 Mödling | Eric Standop |
* All prices including VAT