No dreams are big enough!
Starts on Sunday, 08/01/2023
Price from 25.00 €
Description:
New Years workshop: No dreams are big enough! Let's explore our dreams! In this workshop you will explore your dream story and bring your dream story into vision. You will share your dreams, get inspired and will manifest your dreams supported by guided meditation.
Often dreams stay dreams, but with the right tools and support they can turn into reality. This is where we at thegardenstudio hope to support you.
Booking options:
• Single ticket for €35
• or €25 for members (Unlimited and 4x members, 10x block card)
The 6 month NO DREAMS ARE BIG ENOUGH journey: Our 6 months journey will help you to bring your dream to reality. No dream is big enough if you have the tools and support to work towards it. This journey contains six 3-hour workshops as grip points in your journey to your dream (incl. the new years workshop). You will receive a workbook with tools and a journal to support your personal process in between workshops. You are not going on this journey alone. Your experienced coach will support you throughout, and you will work within a small inspiring group of people like you who all dream big! The journey can be booked after attending the New Years No dreams are big enough workshop.
Signing up for the journey can be done after the new years workshop.
Journey workshop dates:
Feb 12th
March 19th
April 16th
May 21st
June 11th
Teacher :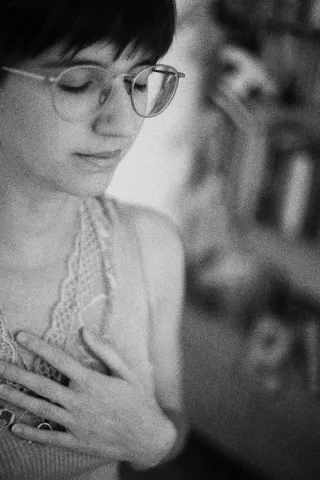 Sarah
Sarah is a work and organizational psychologist, who has further educated herself with a 2.5 year life coaching education, and a certified 300h yoga teacher training. Bringing together the best of all her knowledge and experience, Sarah wants to support you in the themes you find in your daily life. Think for example of personal growth, goal setting, and stress management. In her workshops she uses multiple tools to help you reach the core of your questions, unravel your thought processes, and inspire you to make steps to be your best self. It is her mission to empower you on your path towards a more conscious, authentic and happy life.
Dates:
| | | | | |
| --- | --- | --- | --- | --- |
| 1. | 08/01/2023 | 15:00 - 18:00 | Kopernikusgasse 6, 1060 Wien | Sarah |
| 2. | 22/01/2023 | 15:00 - 18:00 | Kopernikusgasse 6, 1060 Wien | Sarah |
* All prices including VAT