Live Online Meditationskurs mit Doris Harder
Online stream
Starts on Thursday, 25/06/2020
Price 110.00 €
Description:
"Geh an die Orte, die Du fürchtest!"
In schwierigen Zeiten – oder auch schon bei kleinen Irritationen- denken wir uns schützen zu müssen. Das sieht dann oft so aus, dass wir "zumachen", eng werden und defensiv. - Es gibt andere Wege, die unsere Resilienz und geistige Kraft stärken, uns wohl tun und heilen ohne andere auszuschliessen. Statt zu vermeiden, stellen wir uns den Herausforderungen. Wir wachsen statt zu leiden. Selbstmitgefühl, Liebe und Weisheit können  geübt werden, sie sind kein Zufallsprodukt. – Spirituelle Weisheiten wie Lojong, Meditation und Achtsamkeit gepaart mit dem Wissen des Westens (Zukunftsforscher wie Matthias Horx und Rutger Bregman  kommen zu Wort), formen Hilfe , die wir als heutige Menschen gut brauchen können. – Ich freue mich auf unsere gemeinsamen Zeiten, aufs Lernen und Austausch. MyoE Doris Harder
Ablauf: - angeleitetes Zazen/ Meditieren in Stille/Achtsamkeit/Visualisierungen - Impulsreferat - Gespräch/Übungen/Kleingruppen - Sitzen in Stille, Gelerntes anwenden
Der Online-Kurs hat den großen Vorteil, dass jede Kurseinheit aufgezeichnet wird und nachträglich nochmals angesehen werden kann. Für den Fall, dass ihr mal eine der LIVE Klassen versäumt, könnt ihr diese dann bequem mit der Aufzeichnung nachholen. Darüber hinaus ist es sehr ratsam auch zwischen den Kurseinheiten die Meditations-Praxis alleine umzusetzen. Auch dafür können sich die Aufzeichnungen als sehr hilfreich erweisen.
Bei dem Online Kurs gibt es die Möglichkeit in einem Forum eure Fragen zu stellen.
Online stream
There is an online stream available for this activity. To participate, take the following steps:
This studio uses Zoom as their streaming provider to online stream their activities. Download the according software or app to your laptop, tablet or smartphone.
The access to the online stream is available 15 minutes before the start of the activity. You can find the link for the online stream in your online profile under "My bookings". With a click on "Join online stream now" you will be forwarded to the corresponding page and you join the activity online!
Specific streaming providers, e.g. Zoom, allow participants to see each other through the video camera. If you do not want to show yourself or the personal environment, you can deactivate the camera function or cover the camera. The name you enter when you join the online meeting room will be shown to other participants. However, you can change your name at any time (e.g. only specify the initials).
Teacher :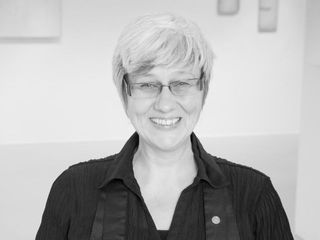 Doris
Dates:
| | | | | |
| --- | --- | --- | --- | --- |
| 1. | 25/06/2020 | 19:45 - 21:00 | Große Mohrengasse 23 (im Hof) -, 1020 Vienna | Doris |
| 2. | 02/07/2020 | 19:45 - 21:00 | Große Mohrengasse 23 (im Hof) -, 1020 Vienna | Doris |
| 3. | 09/07/2020 | 19:45 - 21:00 | Große Mohrengasse 23 (im Hof) -, 1020 Vienna | Doris |
| 4. | 16/07/2020 | 19:45 - 21:00 | Große Mohrengasse 23 (im Hof) -, 1020 Vienna | Doris |
| 5. | 23/07/2020 | 19:45 - 21:00 | Große Mohrengasse 23 (im Hof) -, 1020 Vienna | Doris |
| 6. | 30/07/2020 | 19:45 - 21:00 | Große Mohrengasse 23 (im Hof) -, 1020 Vienna | Doris |
* All prices including VAT