Step Aerobic Kurs |19:00 -20:00 | 17.Oktober - 19.Dezember
Starts on Thursday, 28/11/2019
Price from 10.00 €
Description:
Step-Aerobic ist eine der beliebtesten Sportarten im Fitnessbereich.
Verständlicherweise: Sie bringt Ihren gesamten Körper in Schwung und stärkt mit einfachen Mitteln Ihre Ausdauer und Muskulatur. Dabei schont diese Unterform der Aerobic auch noch die Gelenke und hilft beim Abnehmen.
Fitness für den ganzen Körper.
Von einem Workout mit Step-Aerobic profitiert Ihr ganzer Körper. Durch das Auf- und Absteigen vom Stepper trainieren Sie Ihre Gesäß- und Beinmuskulatur. Auch die Arme werden bei dieser Form der Aerobic vermehrt eingebracht und dadurch trainiert. Die fließenden, natürlichen Bewegungsabläufe schonen Ihre Gelenke und stärken Ihr Herz-Kreislauf-System.
Trainer :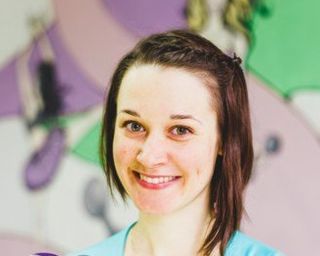 Anna Komarevskaia
Certified group classes fitness instructor with 6+ years of work experience. Fitness aerobics candidate Master of Sports background. Passionate about Step aerobics. I have FISAF certificates and regularly attend fitness conventions and master classes. I make my lessons not only useful for body but also emotional, filled with beautiful music and a fun atmosphere.
Dates:
| | | | | |
| --- | --- | --- | --- | --- |
| 1. | 28/11/2019 | 19:00 - 20:00 | Gußhausstraße 15, 1040 Wien | Anna Komarevskaia |
| 2. | 05/12/2019 | 19:00 - 20:00 | Gußhausstraße 15, 1040 Wien | Anna Komarevskaia |
| 3. | 12/12/2019 | 19:00 - 20:00 | Gußhausstraße 15, 1040 Wien | Anna Komarevskaia |
* All prices including VAT