Mrs. Aerobics
Starts on Tuesday, 10/03/2020
Price from 15.00 €
Description:
Für bwin Mitarbeiter Probestunde- Gratis! Eine telefonische Voranmeldung unter der Telefonnummer +43 660 555 00 55 oder office@danceworld.at.
---
Wenn Sie ein erfülltes Leben führen und sich aktiv bewegen wollen, aber schwere Trainings nicht für Sie geeignet sind, versuchen Sie es mit Mrs. Aerobics. Es handelt sich um ein Tanz-Fitnessprogramm, das auf einfachen Elementen der klassischen und Step-Aerobic für Menschen mit körperlicher Grundausbildung und aktive ältere Menschen basiert. Es erfordert keine Tanzerfahrung, die Bewegungen sind einfach und für jeden zugänglich. Nach ein paar Monaten regelmäßigen Trainings wird die Ausdauer gesteigert, die Koordination und Beweglichkeit der Gelenke sowie die Körperhaltung verbessert. Wir freuen uns jeden Dienstag um 19.30 Uhr auf ihr Kommen! Ab dem 11 Februar 2020
Trainer :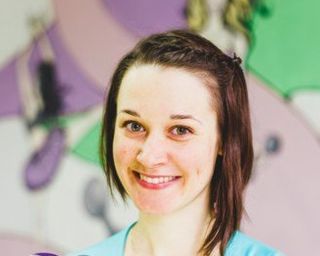 Anna Komarevskaia
Certified group classes fitness instructor with 6+ years of work experience. Fitness aerobics candidate Master of Sports background. Passionate about Step aerobics. I have FISAF certificates and regularly attend fitness conventions and master classes. I make my lessons not only useful for body but also emotional, filled with beautiful music and a fun atmosphere.
Dates:
| | | | | |
| --- | --- | --- | --- | --- |
| 1. | 10/03/2020 | 19:30 - 20:30 | Argentinierstraße 31, 1040 Wien | Anna Komarevskaia |
| 2. | 17/03/2020 | 19:30 - 20:30 | Argentinierstraße 31, 1040 Wien | Anna Komarevskaia |
| 3. | 24/03/2020 | 19:30 - 20:30 | Argentinierstraße 31, 1040 Wien | Anna Komarevskaia |
| 4. | 31/03/2020 | 19:30 - 20:30 | Argentinierstraße 31, 1040 Wien | Anna Komarevskaia |
* All prices including VAT