Annie Carpenter I Yoga for Ever
Starts on Friday, 12/05/2023
Price from 170.00 €
Description:
Focusing on one area of the body each day, we'll bring both strength and subtlety to our practice, awareness and intention. Each and every pose can be seen and felt as as means for measuring our current capacity with an eye towards true sustainability, and preventing over-working, over-stretching and/or injury. We will look at common imbalances and injuries and learn ways to support and return to our balance and strength. We will learn how to awaken our internal sense of well-being and longevity, surrendering ego to presence.
Expect strong, clear and balanced practices, as well as anatomy, propping, hands-on assists and sequencing skills so we all can practice Yoga for a very long time!

Day 1: Grounding: Hips, Sacrum, knees and feet
Day 2: Connecting: Neck and shoulders, arms and hands
Day 3: Align and Flourish: Spine and posture
In addition to the 3-day Workshop Annie is offering a 4 hour Psoas Health: Power and Peace Workshop, on May 11th. This workshop can be booked separately or in additional to the 3 day days of yoga therapeutics.
For discounts and partial payments please contact us at training@yogakula.at
Teacher :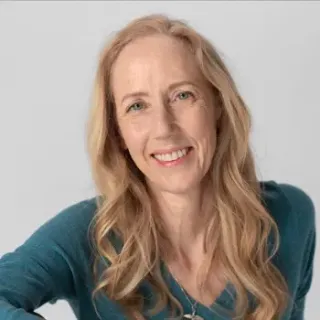 Annie Carpenter
Annie Carpenter, creator of SmartFLOW Yoga, is an international Yoga teacher based in Northern California. Known as a "teacher's teacher" she has created a well-respected system of Yoga practice and Teaching methodology. Annie's playful personality and focused intelligence brings depth, clarity and exuberance to her classes. A committed student of Yoga for over 40 years now, Annie continues to bring her passion and curiosity, love of anatomy, evolutionary movement, meditation and classical philosophy into her teachings. Annie is the author of SmartFLOW Yoga, a complete set of practice DVDs produced by Udaya, and Yoga for Total Back Care, a DVD produced by Yoga Journal, and several SmartFLOW manuals. She contributes regularly to Yoga Journal. An influential Teacher Trainer since 2003, Annie leads 200/500 trainings and workshops globally, and at Glo.com. Annie's SmartFLOW Yoga is a modern approach with an anatomically sound foundation and inspired, creative sequencing. Annie's method is rooted in deep respect and years of practice in the lineages of Integral, Iyengar and Astanga Yoga. Annie is committed to inquiry and mindfulness, which inevitably leads to spiritual development and light-heartedness. SmartFLOW Yoga guides you to know your true Self. With the knowledge of the true Self comes compassion, peace and appreciation for all life. www.anniecarpenter.com
Dates:
| | | | | |
| --- | --- | --- | --- | --- |
| 1. | 12/05/2023 | 10:00 - 16:30 | Bösendorferstraße 9, 1010 Wien | Annie Carpenter |
| 2. | 13/05/2023 | 10:00 - 16:30 | Bösendorferstraße 9, 1010 Wien | Annie Carpenter |
| 3. | 14/05/2023 | 10:00 - 16:30 | Bösendorferstraße 9, 1010 Wien | Annie Carpenter |
* All prices including VAT