AYURVEDA & YOGA URBAN DAY RETREAT
Starts on Sunday, 16/04/2023
Price 114.00 €
Description:
In diesem Tagesretreat praktizieren wir gemeinsam holistisches Yoga, das Asanas, Pranayama und Meditation inkludiert. Wir starten in der früh mit aktivierendem Vinyasa Flow und beenden den Tag mit einem erdenden Yin Yoga inklusive Yoga Nidra Meditation.
Dazwischen bekommst du eine praxisorientierte Einführung in die Schatzkiste des Ayurveda. Es wird erklärt, wie mit Ayurveda langfristig die Gesundheit erhalten werden kann, wie Gesundheit überhaupt definiert wird, wie Ayurveda funktioniert.
Der Fokus wird vor allem auf Ernährung und Routinen liegen. Ein kleiner Frühstückssnack wird serviert, ebenso wie ein reichhaltiges Mittagessen, gekocht nach ayurvedischen Prinzipien. Du bekommst Informationen und ein kleines Rezeptbuch wie diese und weitere Speisen zubereitet werden.
Da Self-Care ganz groß geschrieben wird im Ayurveda, werden leicht umsetzbare Tagesroutinen vorgestellt. Dazu bekommst du auch Tools und Tipps, um diese dann zuhause selbständig anwenden zu können.
Mehr Infos: https://yogakula.at/events/ayurveda-yoga-urban-day-retreat
Teacher :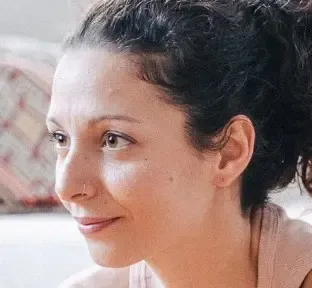 Nikoleta (EN, DE)
I am all about health through self-care with Yoga, healthy nutrition and bodywork. The key to body-mind health is within oneself. I specialize in the soft, gentle, passive - yet powerful - yoga styles, such as Yin Yoga and Tantra Yoga. I also teach the more active styles like Hatha Yoga or Ashtanga Yoga.
Dates:
| | | | | |
| --- | --- | --- | --- | --- |
| 1. | 16/04/2023 | 09:30 - 17:30 | Bösendorferstraße 9, 1010 Wien | Nikoleta (EN, DE) |
* All prices including VAT