50 Hour Liquid Flow Yoga Teacher Training
Starts on Wednesday, 22/11/2023
Price 800.00 €
Description:
Join Simon Park and Special Musical Guests Miriam Hanika, Simon Popp and Clemens Vogler for 5 day Liquid Flow Training
Discover Yoga teaching as a wonderful platform for your creativity and a powerful tool to create change in your life and the lives of others.
The immersion is designed for teachers from all traditions of yoga and practitioners of all levels who are interested in a deeper understanding of the physical and spiritual aspects of the Yoga Tradition.
Each day of the course will begin with a full practice that allows you to embody and integrate the teachings of physical and energetic alignment; in order to deepen your personal practice so that you can teach from the place of knowledge and experience.
https://yogakula.at/events/simon-park
Trainer :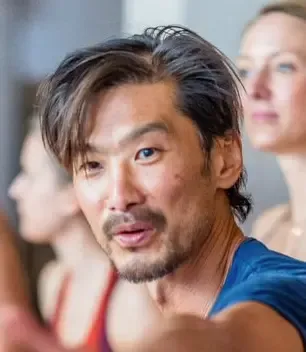 Simon Park (EN)
Simon began his Yoga journey in 1995 with Shiva Rea in the World Arts and Cultures Department at UCLA. Later acclaimed by Yoga Journal as "one of the most influential and gifted Yoga teachers of the next generation", he has been leading workshops, teacher trainings, and retreats around the world since 2002. His free-style Vinyasa is fluid, intuitive, and encourages freedom through self-expression. Profoundly influenced by the teachings of Shiva Rea, Richard Freeman, Maty Ezraty, Joan White, and Dharma Mitra, 'Liquid Flow Yoga' feels like a beautiful dance between classical and modern Yoga. Dubbed the "Flying Nomad", he draws inspiration from road legends such as Jimi Hendrix, who said, "the Earth is my home".
Dates:
| | | | | |
| --- | --- | --- | --- | --- |
| 1. | 22/11/2023 | 08:30 - 17:45 | Bösendorferstraße 9, 1010 Wien | Simon Park (EN) |
| 2. | 23/11/2023 | 08:30 - 17:45 | Bösendorferstraße 9, 1010 Wien | Simon Park (EN) |
| 3. | 24/11/2023 | 08:30 - 17:45 | Bösendorferstraße 9, 1010 Wien | Simon Park (EN) |
| 4. | 25/11/2023 | 08:30 - 17:45 | Bösendorferstraße 9, 1010 Wien | Simon Park (EN) |
| 5. | 26/11/2023 | 08:30 - 17:45 | Bösendorferstraße 9, 1010 Wien | Simon Park (EN) |
* All prices including VAT