Yoga Grundkurs - Dein Einstieg ins neue Jahr
Starts on Monday, 13/01/2020
Description:
Du wolltest immer schonmal Yoga ausprobieren, oder nach einer langen Pause wieder einsteigen? Dann ist dieser Kurs ideal für dich - Es sind keine Vorkenntnisse erforderlich und alle Altersstufen sind herzlich willkommen.
Was erwartet dich?
6 Termine zu je 75 Minuten

Kleingruppe, um dich perfekt zu unterstützen

Grundlagen und Hintergründe des Vinyasa Yoga

die wichtigsten Körperhaltungen (Asanas)

spezielle Atemtechniken (Pranayama)

unterstützender Einsatz von Hilfsmittel (Blöcke, Straps,...)

ideale Vorbereitung für deine reguläre Yoga Praxis
Wann?
Vom 11.3. bis zum 15.4. jeden Montag von 20:00-21:15
Wieviel?
Der gesamte Kurs kostet 120€. Wir empfehlen zu dem Kurs auch andere Basic Stunden zu besuchen, um noch intensiver an deiner Praxis zu arbeiten - als Teilnehmer des Kurses kannst du eine 6-Wochenkarte(unlimited Yoga) um 50€ erwerben.
Teacher :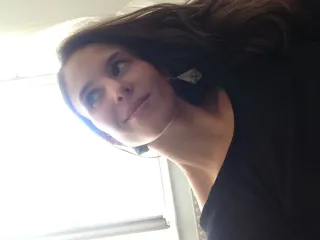 Stefanie Sommer
You can do it like it's a great weight on you, or you can do it like it's part of the dance. Yoga begleitet Stefanie schon seit dem Beginn ihres Theaterstudiums. Es bedeutet für sie, sich Zeit zu nehmen, nach innen zu lauschen, Raum zu schaffen, neue Blickwinkel zu erforschen und dabei den tieferen Zusammenhang von Körper und Geist bewusst wahrzunehmen. Sie ist der festen Überzeugung, dass es wichtig ist zu lernen, die inneren Zustände des Körpers wahrzunehmen, um auf Veränderungen im Leben besser reagieren zu können.
Dates:
| | | | | |
| --- | --- | --- | --- | --- |
| 1. | 13/01/2020 | 20:00 - 21:15 | Praterstrasse 70/8, 1020 Wien | Stefanie Sommer |
| 2. | 20/01/2020 | 20:00 - 21:15 | Praterstrasse 70/8, 1020 Wien | Stefanie Sommer |
| 3. | 27/01/2020 | 20:00 - 21:15 | Praterstrasse 70/8, 1020 Wien | Stefanie Sommer |
| 4. | 03/02/2020 | 20:00 - 21:15 | Praterstrasse 70/8, 1020 Wien | Stefanie Sommer |
| 5. | 10/02/2020 | 20:00 - 21:15 | Praterstrasse 70/8, 1020 Wien | Stefanie Sommer |
| 6. | 17/02/2020 | 20:00 - 21:15 | Praterstrasse 70/8, 1020 Wien | Stefanie Sommer |
* All prices including VAT