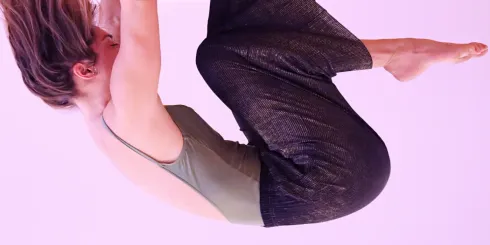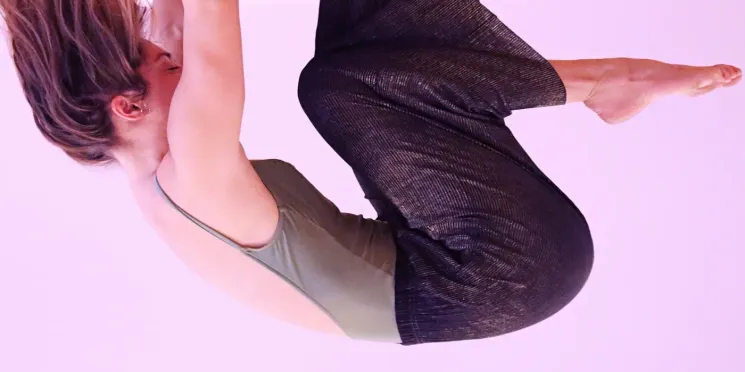 ONLINE Hybrid | Flow & Breath /ko'mju:n/
Level
All Levels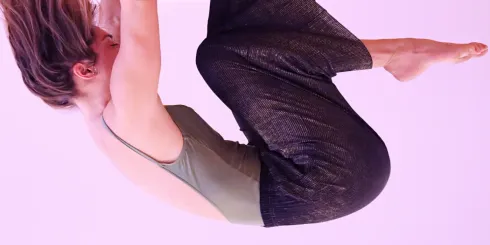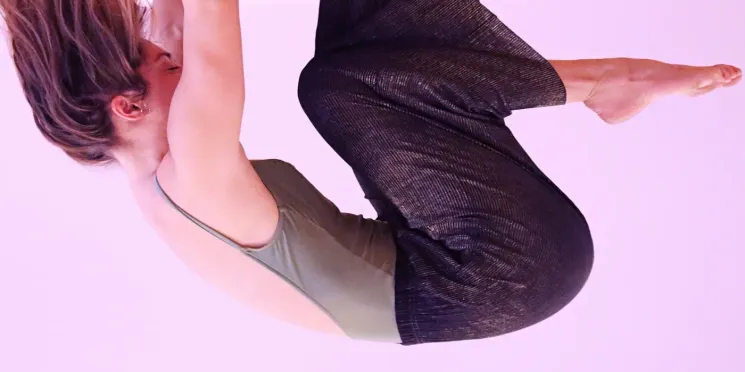 Yoga Flow & Breath
In diesem Kurs für Fortgeschrittene wollen wir einen besondern Fokus auf Panayama- und Atemtechniken legen, dazu durch anspruchsvollere Variationen der Asanas fließen.
Date
Tuesday, September 19, 2023
Time
01:00 PM - 02:00 PM
(60 min)
There is an online stream available for this activity. To participate, take the following steps:
This studio uses Zoom as their online streaming provider. Download the according app to your laptop, tablet or smartphone

Access to the online livestream is available 15 minutes before the start of the activity. Simply go to "My bookings" and click on "Join online stream now" to be redirected to the corresponding page

With some streaming providers (e.g. Zoom) it is possible for participants to see each other. However, it is theoretically possible to deactivate the camera function. The name you enter when entering the online meeting room is displayed to other participants. However, you can always change your name (e.g. only the initials). Please note: Individual rules for online participation may apply for each class or venue.
Teacher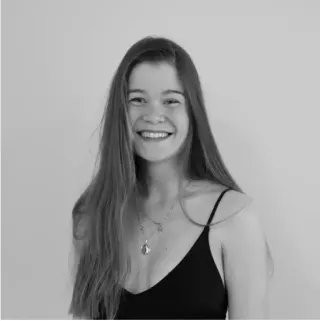 Eva Maria Schmalen
About
Eva Maria Schmalen ist Yoga- und Meditationslehrerin in Köln. Die Arbeit mit dem Körper, seine Weisheiten und Stärken kennenzulernen ist für sie die Grundlage dafür, um sich gesund und gestärkt zu fühlen. Dabei sieht sie die Asanapraxis, Meditation und Pranayama als wichtige Werkzeuge, um wieder zurück in das eigene Vertrauen zu finden, um mit sich und der Umwelt im Reinen zu sein. Schon in ihrer Kindheit, durfte sie durch ihre Leidenschaft für Tanz und Musik erspüren, dass wir durch Bewegung und körperliche Ausrichtung unserer inneren Gefühlswelt Ausdruck verleihen können und so Einfluss auf unsere Emotionalität und Befindlichkeit haben. Im Yoga, in der Mediation und der Pranayamapraxis fand sie die Beweisen für diese frühen Empfindungen. In ihrem Unterricht teilt sie die Erfahrungen ihrer eigenen Praxis und bedient sich dabei an Mediation- und Pranayamatechniken und Elementen aus dem Vinyasa- , Yin und Kundalini Yoga verbunden mit tänzerischen Elementen, begleitet von Literatur und Musik.
Education
2020 PRE-POSTNATAL YOGA FORTBILDUNG IM RAHMEN DER 300H AUSBILDUNG 2019-2020 300H ADVANCED VINYASA AUSBILDUNG BEI LORD VISHNUS COUCH, KÖLN 2019 YIN YOGA AUSBILDUNG BEI STEFANIE AREND, KÖLN 2019 THAI YOGA FORTBILDUNG IM RAHMEN DER 300H AUSBILDUNG 2019 PRANAYAMA FORTBILDUNG BEI PHILIPP E. LEMKE 2018 QI GONG YOGA IMMERSION BEI DELIGHT YOGA AMSTERDAM 2018 AYURVEDA MASSAGE FORTBILDUNG BEI DELIGHT YOGA AMSTERDAM STUDIUM BA ERZIEHUNGSWISSENSCHAFTEN UND PSYCHOLOGIE, STUDIUM BA SONDERPÄDAGOGIK
Pricing options
| | | |
| --- | --- | --- |
| €10.00 | Probestunde /ko'mju:n/ | |
| €10.00 | Einzelticket /ko'mju:n/ ONLINE | |
| €17.00 | Einzelkarte /ko'mju:n/ | |
| €40.00 | 3er Karte Starter Paket - /ko'mju:n/ | |
| €80.00 | 5er Karte /ko'mju:n/ | |
| €150.00 | 10er Karte /ko'mju:n/ | |
| €280.00 | 20er Karte /ko'mju:n/ | |
| | Jahresmitgliedschaft || Membership /ko'mju:n/ 12 Monate | |
| | Monatsmitgliedschaft || Membership /ko'mju:n/ 1 Monat | |
Cancellation policy
Diese Klasse ist bis 2 Stunden vor Beginn stornierbar.
ONLINE Hybrid | Flow & Breath /ko'mju:n/
Date
Tuesday, September 19, 2023
Time
01:00 PM - 02:00 PM
(60 min)