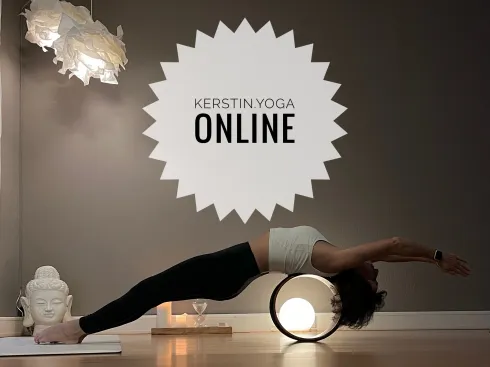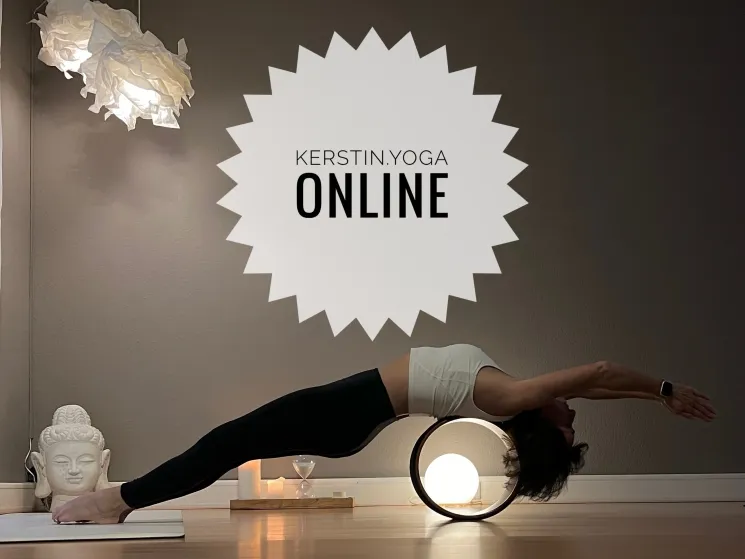 Yin & kerstin.yoga ONline
Level
All Levels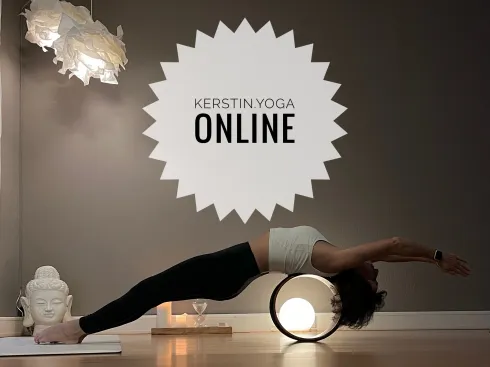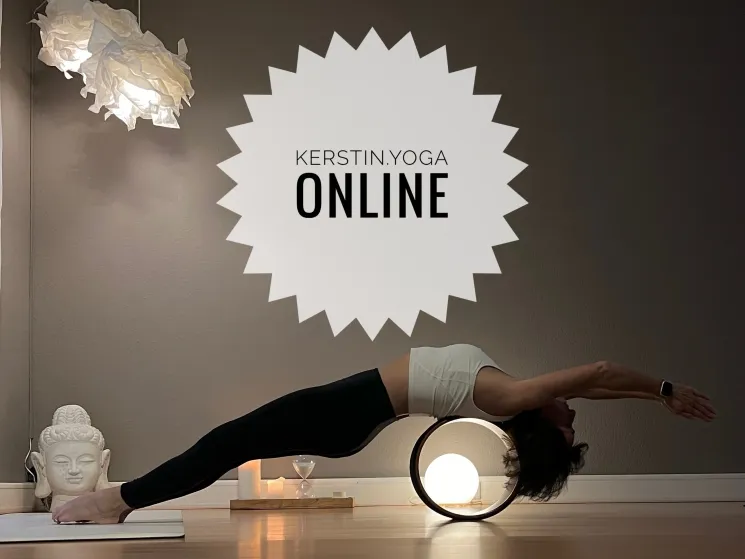 Yin Yoga (alle Level – auch Anfänger) Es geht vor allem um das Dehnen und Loslassen der Muskulatur in passiven Yoga-Haltungen. Durch das lange Halten der Positionen dringt man in tiefere Schichten des Körpers, erreicht Muskeln, Sehnen, Bänder und Faszien, so dass eine tiefe physische aber auch psychische Entspannung möglich werden kann.
Date
Thursday, June 8, 2023
Time
06:00 PM - 07:15 PM
(75 min)
There is an online stream available for this activity. To participate, take the following steps:
This studio uses Zoom as their online streaming provider. Download the according app to your laptop, tablet or smartphone

Access to the online livestream is available 15 minutes before the start of the activity. Simply go to "My bookings" and click on "Join online stream now" to be redirected to the corresponding page

With some streaming providers (e.g. Zoom) it is possible for participants to see each other. However, it is theoretically possible to deactivate the camera function. The name you enter when entering the online meeting room is displayed to other participants. However, you can always change your name (e.g. only the initials). Please note: Individual rules for online participation may apply for each class or venue.
Teacher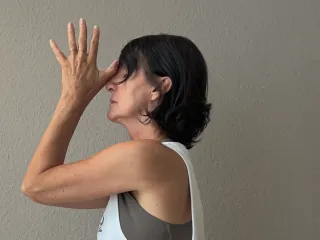 kerstin.yoga
About
2010 landete ich zufällig in einer Yogastunde und war sofort begeistert. Ich lernte Yoga in einem Fitnessstudio auf rein körperlicher Ebene kennen, ohne von den ganzheitlichen Wirkungen gewusst zu haben. Umso erstaunlicher war es für mich, dass sich nicht nur mein Körper straffte und flexibler wurde; ich bemerkte eine Zunahme an Energie und dass meine Gedanken klarer und ruhiger wurden. Der stressige Alltag mit Job und Kindern war plötzlich viel leichter zu bewerkstelligen. 2014 habe ich meine erste Ausbildung nach den Richtlinien der American Yoga Alliance absolviert. Nachdem ich Erfahrungen in Fitness- und Yogastudios in und rund um Mainz gesammelt hatte, eröffnete ich 2016 ein Yogastudio in Mainz. Yoga bedeutet für mich Freiheit. Yoga befreit den Körper aus starr gewordenen Strukturen, befreit die Atmung und fast unbemerkt auch von falschen Vorstellungen, Verhaltensmustern und Dingen, die Hindernisse in der eigenen Entwicklung darstellen. In meinem undogmatischen Yogaunterricht lege ich viel Wert auf korrekte Ausrichtung und die Atmung. In Verbindung mit einem meist herausfordernden Flow vermittle ich dabei die positive Wirkung des Yoga auf die körperliche und mentale Gesundheit.
Education
Yogalehrerin RYT 500 AYA zertifiziert (550 h) und registriert (500 h) Ausbildung nach den Richtlinien der AYA 200h (UNIT Yoga / Power Flow Yoga / Vinyasa Yoga / September 2014) Ashtanga Teacher Training 40h AYA (UNIT Yoga / Romana Lorenz-Zapf / Mai 2014) 12. Yogaconference Germany mit: Bryan Kest, Alexandra Harfield, Danny Paradise, Young-Ho Kim, Amy Heger, Roland Jentzsch und Liz Huntley, Köln 2016 13. Yogaconference Germany mit Matt Giordano, Meghan Currie, Barbra Noh, Patrick Broome, Dylan Werner, Bryan Kest, Köln 2017 Adjustment Weiterbildung 10h AYA (Balance Yoga, Ilana Begovic / März 2018) Personal Yoga an individuelle Bedürfnisse angepasst 100h AYA (WAY Yoga Akademie / Oktober 2018) Ashtanga 100h AYA (WAY Yoga Akademie / Christian Klix / Mai 2019 Yin Yoga 60h AYA (WAY Yoga Akademie / Juni 2020) Hormon Yoga 40h AYA (WAY Yoga Akademie / Juli 2020) Über 1000 Stunden Unterrichtserfahrung / Personal Yogastunden nach Vereinbarung
Pricing options
| | | |
| --- | --- | --- |
| | 1 Woche ONline Probe-Abo | |
| €33.00 | Sommer Abo: 3 x Yoga € 33,- (01.07.-31.10.) | |
| | 5 x INhouse | ONline - 1 Monat gültig | |
| | Einzelticket 60 Min. | |
| | 10 x ONline - 12 Monate gültig | |
| | 10 x INhouse | ONline - 3 Monate gültig | |
| | 10 x INhouse | ONline - 6 Monate gültig | |
| | ONline - 3 Monate Laufzeit | |
| | INhouse | ONline - 12 Monate Laufzeit | |
| | INhouse | ONline - 6 Monate Laufzeit | |
| | INhouse | ONline - 3 Monate Laufzeit | |
Cancellation policy
Stornierung mit Rückerstattung bis 3 Stunden vor der Beginn. Innerhalb dieser Frist wird die Stunde wieder gut geschrieben. Danach wird sie als Spätabsage berechnet. Für Mitglieder oder Nutzer von Zeitkarten fällt dann eine Gebühr von € 5,- an.
Yin & kerstin.yoga ONline
Date
Thursday, June 8, 2023
Time
06:00 PM - 07:15 PM
(75 min)