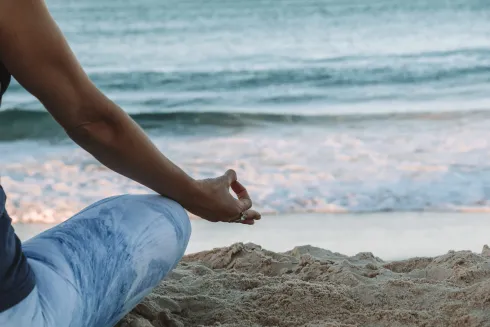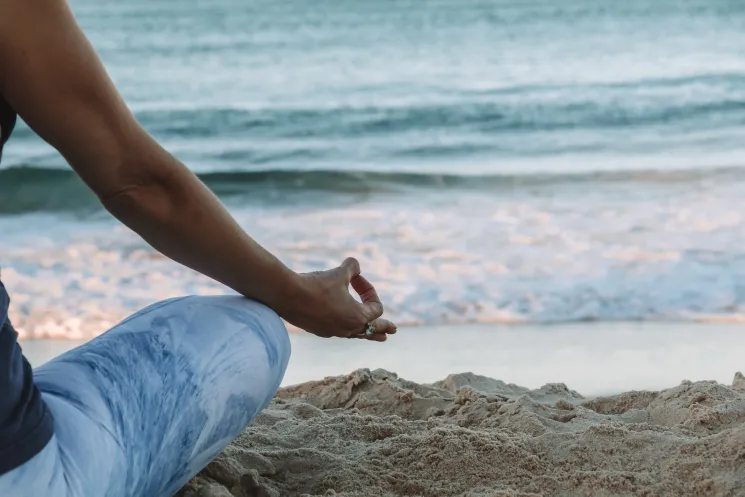 Mindful Morning Meditation
Level
All Levels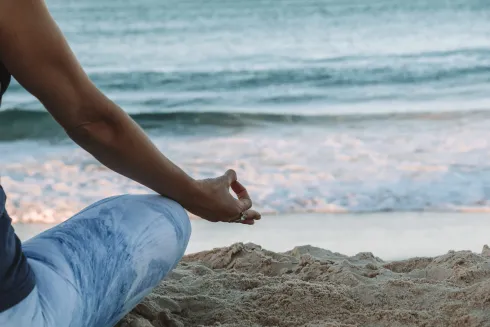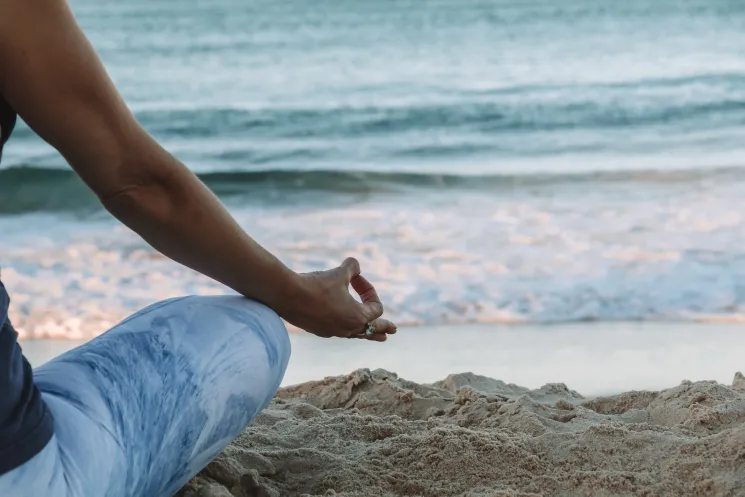 Starte auf wohltuende und inspirierende Weise in den Tag!
Wir beginnen die Session mit positiven Impulsen: du legst unnötigen Ballast ab und und bekommst den Kopf frei.
Wir trainieren die Konzentration: der Geist wird ruhig und klar.
Wir üben den Perspektivenwechsel: du lernst Altes, mit neuen Augen zu betrachten und gewinnst neue Einsichten.
Die angewendeten Achtsamkeits-Techniken und Meditations-Methoden werden verständlich erklärt, damit du sie eigenständig üben und im Alltag nutzen kannst.
Diese Meditationseinheit findet bei warmem Schönwetter auf der Terrasse unseres Studios in 1040 statt. (Ansonsten indoor im Studio).
Foto von Chelsea Gates auf Unsplash
English:
Start the day in a soothing and inspiring way!
We start the session with positive impulses: you put down unnecessary ballast and get your head clear.
We train concentration: the mind becomes calm and clear.
We practice the change of perspective: you learn to look at old things with new eyes and gain new insights.
The applied mindfulness techniques and meditation methods will be explained in an understandable way, so that you can practice them on your own and use them in everyday life.
This meditation session takes place on the terrace of our studio in 1040 in warm weather. (Otherwise indoor in the studio).
Date
Wednesday, August 2, 2023
Time
08:30 AM - 09:30 AM
(60 min)
Paulanergasse 13, 1040 Wien
Teacher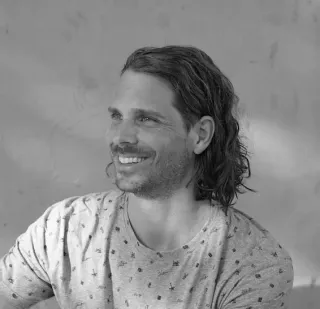 Matthieu Hess (DE, EN)
About
Positive Impulse, Konzentration und Perspektivenwechseln: das sind die Kernelemente des Meditations- und Achtsamkeitstraining, wie du es bei mir kennenlernst. Das Ziel jeder Einheit ist, dass du an Wohlbefinden, Klarheit und Zukuftsfreude gewinnst. Meditation und Achtsamkeit spielen für mich seit 2016 eine zentrale Rolle. Ausgangspunkt war die Erkenntnis, dass das ewige Streben nach immer mehr auch nicht glücklich macht. Seither widme ich mich alten Lehren (Buddhismus, Advita Vedanta) und modernen wissenschaftlichen Erkenntnissen. Es muss nicht der Rückzug in die Himalaia Höhle sein, der bereichernde Erkenntnisse möglich macht. Es reicht sich mutig und ehrlich dem zu stellen, was hier und jetzt ist. Dafür verbinde ich meine Erfahrung als Führungskraft, meine analytischen Fähigkeiten und mein enthusiastisches Interesse an echter Zufriedenheit so, dass Erkenntnisse, Veränderung und Erfüllung möglich werden – hier und jetzt.
Education
Nach dem BWL-Studium in Basel (ja, ich komme aus der Schweiz) war ich europaweit in Sales und Marketing unterwegs. 15 Jahre später (2022) schloss ich einen weiteren MSc ab, diesmal in Wien mit Fachgebiet: Achtsamkeit in Gesundheitswesen, Pädagogik und Beratung. Mit regelmäßigen Vipassana-Kursen und Weiterbildungen zu Achtsamkeit und Meditation lerne ich laufend dazu. 2023 dann der Schritt in die Selbständigkeit: Mit Myndspot biete ich Achtsamkeits-Training und Unternehmensberatung für echte Power und Zufriedenheit auf Basis von Wissenschaft und Achtsamkeit https://www.myndspot.com
Pricing options
| | | |
| --- | --- | --- |
| €10.00 | Schnuppereinheit (nur für NeukundInnen) | |
| €28.00 | 10 Tage Welcome Feelgood | |
| €89.00 | 30 Tage unlimitiert (NeukundIn) | |
| €108.00 | 10er Block NeukundIn (nur für NeukundInnen) | |
| €10.00 | Online Drop in | |
| €20.00 | Single ticket | |
| | Gruppenstunden Drop in | |
| €20.00 | Handtuch / Towel Service 30 days / 30 Tage | |
| €28.00 | 10 Tage ONLINE Unlimitiert / 10 Days ONLINE Unlimited | |
| | 7 Tage Unlimitiert / 7 Days Unlimited | |
| €48.00 | Feelgood Heuschnupfen Basispaket | |
| €85.00 | CHRISTMAS SPECIAL 5er Block / 5 Class Pass | |
| | 21 Tage Unlimitiert / 21 Days Unlimited | |
| €95.00 | Online 10er Block / 10 Class Pass | |
| | 30 Tage Unlimitiert / 30 Days Unlimited | |
| €148.00 | Feelgood-DETOX 10 Tage ONLINE | |
| | 10er Block / 10 Class Pass | |
| €188.00 | Feelgood-DETOX 10 Tage UNLIMITED | |
| €285.00 | CHRISTMAS SPECIAL 90 Tage Unlimiert / Unlimited | |
| €289.00 | CHRISTMAS SPECIAL 20er Block / 20 Class Pass | |
| €298.00 | 90 Tage unlimitiert / 90 Days Unlimited | |
| €540.00 | CHRISTMAS SPECIAL 180 Tage Unlimitiert / Unlimited | |
| €995.00 | CHRISTMAS SPECIAL 365 Tage Unlimitiert / Unlimited | |
| | Feelgood Limited Membership | |
| | Feelgood Unlimited ONLINE Membership | |
| | Feelgood Unlimited Membership CHRISTMAS SPECIAL | |
| | Feelgood Unlimited Membership | |
Cancellation policy
Kostenfrei stornierbar bis zu 6 Stunden vor Beginn
Mindful Morning Meditation
Date
Wednesday, August 2, 2023
Time
08:30 AM - 09:30 AM
(60 min)