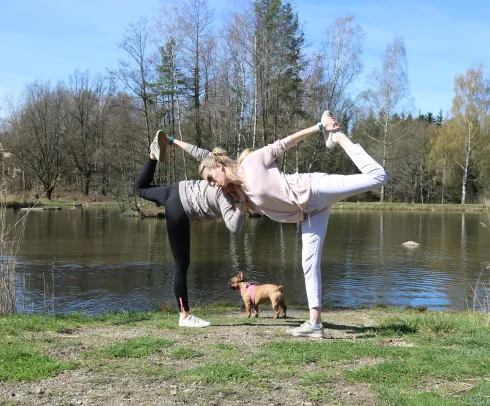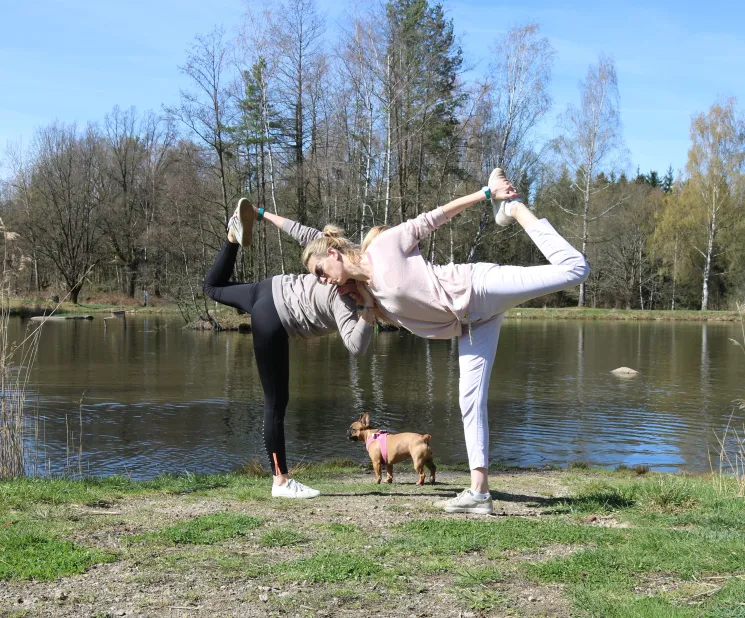 Level
All Levels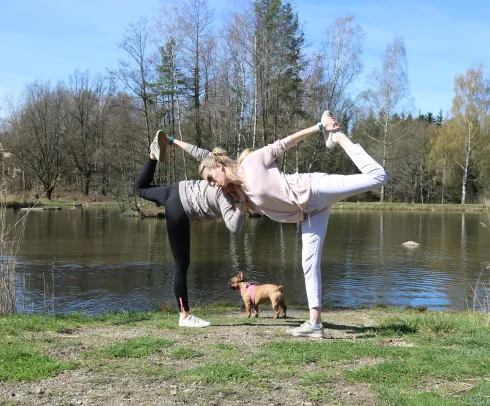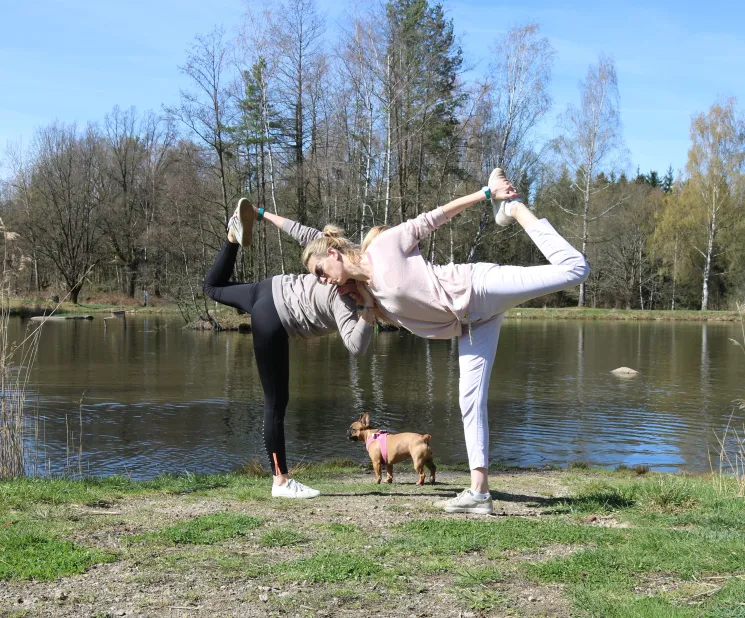 Diese Prepare4Summer-Yogaklassen schwingen dich auf den Sommer ein. Locker leicht fließen wir von einer Position zur anderen. Mit sanften Sonnengrüßen locken wir die Sonne hervor, kommen sanft ins Schwitzen, das Cool down leiten wir mit länger gehaltenen Positionen ein, gehen über in beruhigende, kühlende Atemübungen und gleiten gut vorbereitet in Savasana um den Körper tief zu entspannen. Hört sich gut an? Ich freue mich, wenn du dabei bist!
Date
Started on Friday, May 12, 2023
Multiple sessions - see schedule
There is an online stream available for this activity. To participate, take the following steps:
This studio uses Zoom as their online streaming provider. Download the according app to your laptop, tablet or smartphone

Access to the online livestream is available 15 minutes before the start of the activity. Simply go to "My bookings" and click on "Join online stream now" to be redirected to the corresponding page

With some streaming providers (e.g. Zoom) it is possible for participants to see each other. However, it is theoretically possible to deactivate the camera function. The name you enter when entering the online meeting room is displayed to other participants. However, you can always change your name (e.g. only the initials). Please note: Individual rules for online participation may apply for each class or venue.
Teacher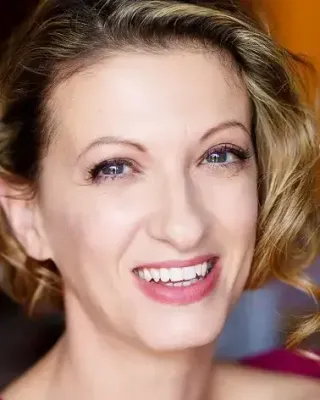 Astrid Carmilla
About
"Ich bin dipl. Hatha-Yoga, dipl. Gesundheitsyoga-Lehrerin (Therapeutischer Ansatz) und Ärztlich geprüfte Aromafachberaterin. Seit vielen Jahren, praktiziere ich mit Leidenschaft und mit großer Hingabe Yoga." Die Yogapraxis ist für mich eine stetige Weiterentwicklung – es gibt einen Anfang aber niemals ein Ende. Um mein Wissen zu vertiefen, meine Praxis zu erweitern und meine Stunden abwechslungsreich zu gestalten, steht bei mir regelmäßiges Praktizieren sowie eine laufende Weiterbildung an der Tagesordnung." "We need a repeated discipline, a genuine training to let go of our old habits of mind and to find and sustain a new way of seeing" (Songzeile "Beyond"/ Tina Turner) "Es ist mir sehr wichtig, dass sich meine SchülerInnen in meinen Stunden wohlfühlen und mir vertrauen. Ich nehme mir die Freiheit, mein Programm während der Stunden abzuwandeln, wenn ich das Gefühl habe, dass es die Bedürfnisse meiner SchülerInnen erfordert. Eine Schülerin meinte kürzlich: "Ich finde es toll, dass du uns Spielraum in den Positionen lässt. Durch dich habe ich gelernt, mir selbst den Druck zu nehmen, noch weiter gehen zu müssen, alles immer super perfekt zu machen". Ich versuche meinen SchülerInnen auch immer wieder ans Herz zu legen, geduldig zu bleiben. Die Ungeduld – und dies beobachte ich in meinen Stunden immer wieder – ist ein großes Thema für viele. Alles kann nicht schnell genug gehen, nur widerwillig wird oft akzeptiert, dass eine bestimmte Pose nicht möglich ist; ein Zeichen für unsere schnelllebige, hektische Zeit." Wir können unsere Grenzen ausloten, wichtig dabei ist es, ein Gefühl zu entwickeln, wann es Zeit ist "es gut sein zu lassen" und anzunehmen, was physisch/psychisch möglich ist.
Education
Ausbildungen: -Hatha Yoga / 200h -Ayur Yoga-Therapie (Remo Rittiner) / 300h -Yin Yoga / Modul 1 / 50h -Liebscher & Bracht -Ärztlich geprüfte Aromachberaterin
Schedule
Check out which dates are available for this event
| Date | Time | Location | Teacher |
| --- | --- | --- | --- |
| 05/12/2023 | 05:00 PM - 06:00 PM | Online | Astrid Carmilla |
| 05/19/2023 | 05:00 PM - 06:00 PM | Online | Astrid Carmilla |
| 06/09/2023 | 05:00 PM - 06:00 PM | Online | Astrid Carmilla |
| 06/16/2023 | 05:00 PM - 06:00 PM | Online | Astrid Carmilla |
| 06/30/2023 | 05:00 PM - 06:00 PM | Online | Astrid Carmilla |
| 07/14/2023 | 05:00 PM - 06:00 PM | Online | Astrid Carmilla |
| 07/28/2023 | 05:00 PM - 06:00 PM | Online | Astrid Carmilla |
Cancellation policy
Stornierungen sind online auf Eversports bis zu 24 Stunden vor Beginn möglich.
Date
Started on Friday, May 12, 2023
Multiple sessions - see schedule