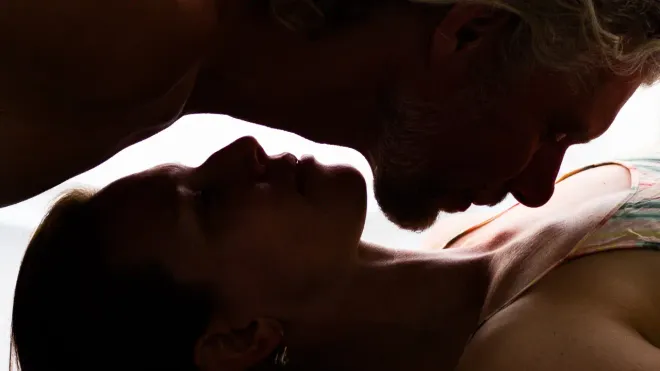 Course: Conscious Connection by Willemijn Laan
Video
Availability after purchase
Unlimited availability
This video is currently not available for purchase.
Price
| | |
| --- | --- |
| 49.00 € | [Online] Conscious Connection |
About the class
Conscious Connection is a feeling of closeness with someone. It's a sense of being deeply seen, known, and understood. It requires vulnerability, empathy, a high level of trust, and a deep, conscious way of communicating.
Conscious Connection is created purposefully and with intention...

In our journey together here in this course you will learn how to
identify your feelings and use them to express yourself more profoundly.
how to love yourself first in order to love someone else,
how to let go of projection as a tool to stop the struggle and find flow
and how to focus on creativity and play as a daily practice.

The idea of this course is to not only apply conscious connection to your love relationship, but to any close relationship."If you're struggling in a relationship right now, the small but profound, everyday actions of this course can help you reach a whole new level of connection...

What you'll get is a set of 6 videos plus a workbook in which we'll go over:
In-depth information on what Conscious Connection is and how it can transform your relationships.
Multiple practices to personally explore what Conscious Connection can do for you and your relationships.
Step-by-step explanation to get that Conscious Connection feeling inside yourself that you may have never experienced before
You can watch the videos whenever and where suits you best and at your own pace.
About the trainer/teacher
As a business owner since 2009, owning multiple businesses, being in a co-parenting relationship with my ex and in a conscious love relationship with my man, with an enormous interest in personal development, I will guide you through each one-on-one session and course with passion. You'll get me fully focused on you and what you need for your life. I will help you feel space, flow, and energy. I'll give you tools to learn to focus on pleasure and to own your authentic role in life. My (coaching) clients feel more permission to do what feels right to them instead of doing what others tell them what's right, they feel more confident to take the lead, to embody their role in life. And leave with more clarity and energy.