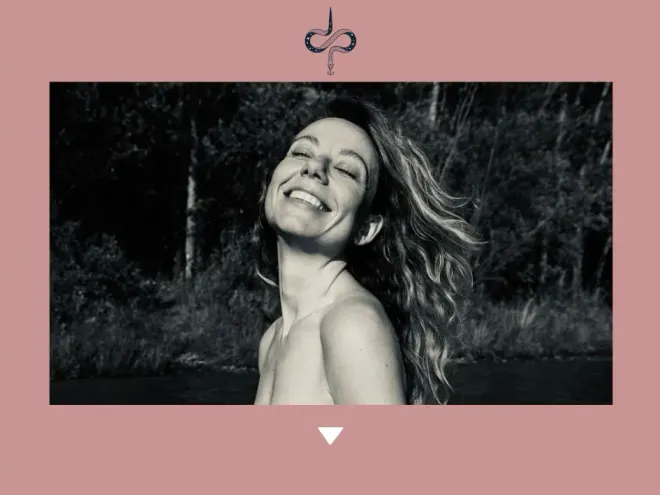 She Yin Yoga Masterclass
Video
Facility/Studio
Temple of She by ALKEMY
Availability after purchase
7 days
Price
22.00 €
Single ticket
25.00 €
ONLINE Monatskarte
25.00 €

/ month

ALKEMY Soul® Online UNLIMITED Membership
59.00 €

/ month

ALKEMY Soul® Mini Membership
88.00 €

/ month

ALKEMY Soul® Lover 12 Months UNLIMITED Membership
108.00 €

/ month

ALKEMY Soul® UNLIMITED Membership
About the class
Diese entspannende, passive Einheit bietet dir die Möglichkeit anzukommen, anzunehmen und in dich hinein zu spüren. Die Positionen werden für längere Zeit (3-5 Minuten) gehalten. Jede Pose kann unter Berücksichtigung deiner individuellen Strukturen deines Skelettes so adaptiert werden, dass du maximal von jeder Haltung profitieren kannst. Zusätzlich erwarten dich in dieser Einheit spezielle taoistische Übungen, die den weiblichen Körper, das Hormon- und Meridiansystem aktivieren und entspannen. Genieße eine wunderbare Ganzkörper-Praxis auf weibliche Art.
About the trainer/teacher
(DE) Pinas Reise mit Yoga und Taoismus hat schon als Mädchen begonnen. Ihre langjährigen Erfahrungen ermöglichen es ihr kraftvolle, intuitive und heilsame Räume zu öffnen, die über Entspannung hinausgehen. Ihr Unterricht bestehend aus taoistischen Weisheiten, Yin Yoga, Quantum Touch und Frauenarbeit ist einzigartig und ermächtigend und wird von ihren Schülerinnen als "Blend of the Go(o)ds bezeichnet. Pina ist Creatix des ALKEMY She Yin Yoga Teacher Trainings. ----- (EN) Pina has been on the path of Yoga & Taoism since she was a little girl. Having grown up with techniques and tools that nourish the inner woman, her intuitive teachings allow her to hold space for powerful Yin and Tao Tantra Yoga Classes that are beyond relaxation & the fascia. Pina's knowledge is vast and her offering a blend of the Go(o)ds that empowers every women to step into their own healing power. Pina is creatrix of the ALKEMY She Yin Yoga Teacher Training.