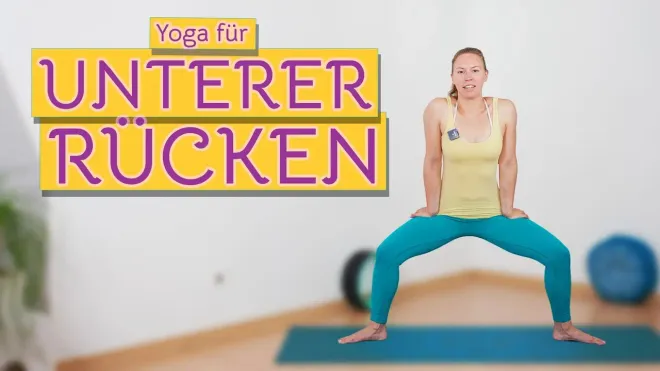 Yoga für den unteren Rücken
Video
Facility/Studio
Fly & Flow
Availability after purchase
Unlimited availability
This video is currently not available for purchase.
About the class
Mach deine Lendenwirbelsäule glücklich! In dieser 30-minütigen Yoga Einheit habe ich viele Übungen für deinen unteren Rücken. Wir mobilisieren und entlasten unsere Lendenwirbel und kräftigen die Rumpfmuskulatur. Unser Sankalpa für diese Klasse: Ich tu' mir etwas Gutes!
About the trainer/teacher
Sabrina unterrichtet seit dem Jahr 2018 Luftakrobatik. Dank ihrer Multi Style Yogalehrer Ausbildung und einer Inside Flow Fortbildung bietet sie nun auch eine vielfältige Auswahl an Yogakursen in Wien, online und auf Retreats an: Aerial Yoga, Dance Yoga / Inside Flow, SUP Yoga, Vinyasa Yoga, Yin Yoga u.v.m.! Zusätzlich zu den Gruppenkursen steht Sabrina auch gerne für Privatstunden zur Verfügung.