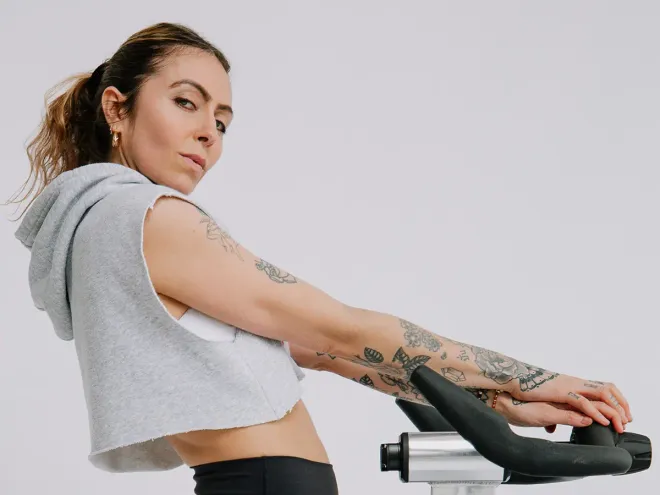 LIL FIX X SEAN PAUL
Video
Availability after purchase
12 hours
Price
| | |
| --- | --- |
| 10.00 CHF | Single ticket |
| 20.00 CHF | X1 |
| 170.00 CHF | X10 |
| 300.00 CHF | X20 |
| 390.00 CHF | X30 |
| 500.00 CHF | X50 |
About the class
30 Min RIDE practice featuring Sean Paul.
Uploaded on the 6th of December 2022
About the trainer/teacher
"I make the rhythm so internal, you forget how hard you're working." Anne-Sophie is an expert rider & sound healer. She uses her unique voice and different vibrations to help you assess where you're at so you can take that next step in your life. Her coaching is from the heart, she wants the W community to get in touch with their highest spiritual & physical self.