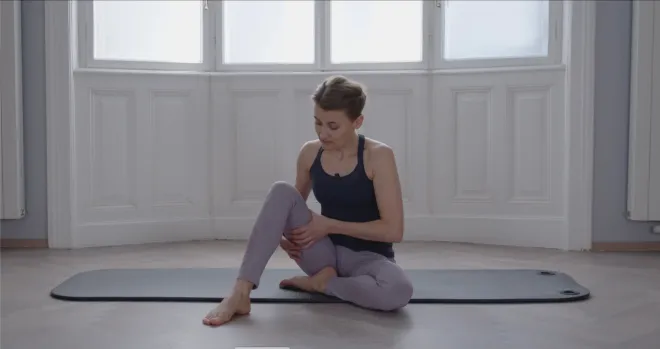 Intermediate Mat mit Schwerpunkt Beinachsen
Video
Facility/Studio
Pilates System Europe
Availability after purchase
1 week
About the class
In dieser Intermediate Matte konzentrieren wir uns auf die Beinachsen kombiniert mit einem Training für die Rücken- und die Bauchmuskulatur. Übungen und Prinzipien aus der Spirladynamik werden mit den klassischen Pilatesübungen verbunden.
About the trainer/teacher
Anna Schrefl, die Gründerin von Pilates System Europe, studierte zeitgenössischen Tanz an der Amsterdamer Kunsthochschule. Sie schloss ihre Pilates-Ausbildung 2001 bei Romana Kryzanowska, einer Schülerin von Joseph Pilates, ab. Anna ist Dozentin der Spiraldynamik® und hat am Institut für Sportwissenschaft der Universität Bern und der University of Wolverhampton einen Master Degree of Dance Science erworben.