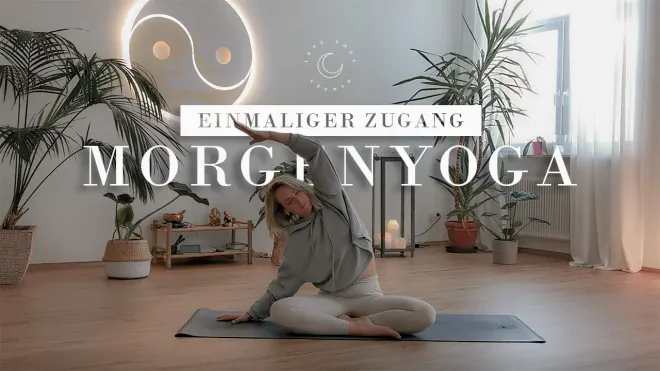 Sanfte Morgenpraxis | Einmaliger Zugang
Video
Facility/Studio
INTU YOGA Studio
Availability after purchase
24 hours
This video is currently not available for purchase.
About the class
Mit dieser sanften Morgenpraxis startest du frisch und entspannt in den Tag. Der ganze Körper wird dabei mobilisiert, gestreckt und aufgeweckt.
Die Praxis findet hauptsächlich im Sitzen statt, verwende gerne dein Yogamatte oder praktiziere beispielsweise auch direkt nach dem Aufstehen noch im Bett :-)
Hier geht's zur passenden Playlist: https://open.spotify.com/playlist/3gFCmsKt6ZCB753pgxv7qf?si=c85d5d34845f40af
Dieses Video ist nach Kauf für 24 Stunden abrufbar. Solltest du diese Praxis öfter machen wollen, hol dir gerne den unbegrenzten Zugang.
About the trainer/teacher
Sabrina ist Gründerin und Leiterin des INTU YOGA Studios und unterrichtet seit acht Jahren Yoga im Lungau. Ihre Leidenschaft gilt allem, was den Körper in Bewegung und den Geist zur Ruhe bringt. Ihre Steckenpferde im INTU YOGA Stundenplan sind kraftvolle Flows und die powervollen Yoga Dance Workouts.