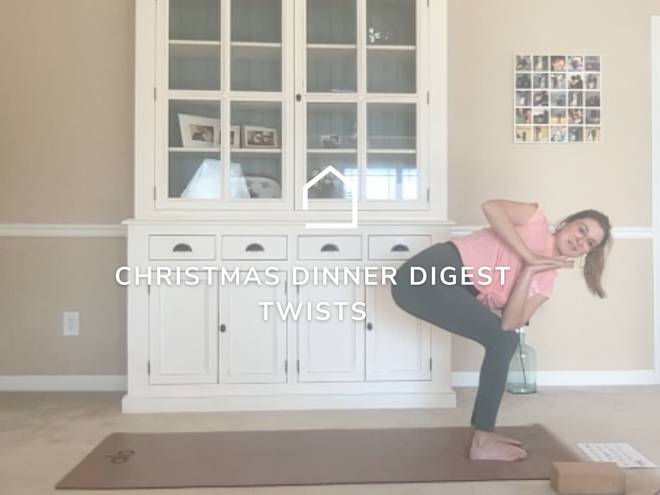 Twists - Weihnachts Yoga I Slow Yoga Flow.
Video
Facility/Studio
Yoga Villa Steyr
Availability after purchase
1 month
Price
8.00 €
Single ticket
10.00 €
Studio/ outdoor - Schnupperstunde
10.00 €
Einzelticket online
70.00 €
30 Tage unlimited Yoga
80.00 €
10er Block online
110.00 €
Sommer-Karte
438.00 €
MERKUR Versicherte Kooperation 4 Monate Special Abo for free
85.00 €

/ month

1 Jahres-Membership
95.00 €

/ month

1 Monats-Membership
About the class
SMILE. BREATHE. BE WELL. SLOW YOGA FLOW.
Atmung, Meditation und ein entspannter Yoga Flow.
Ich lade dich ein, Dir etwas Gutes zu tun, bewusst, tief und entspannt Atemtechniken zu erlernen, den Geist zur Ruhe zu bringen und bei einem entspannten Yoga Flow einfache Basic Moves zu lernen oder auch als Fortgeschrittener bewusst wahrzunehmen.
About the trainer/teacher
Studioleitung & Yogalehrerin. Yoga ist für mich ein faszinierender Weg um Gesundheit und Lebensfreude zu verbinden. Mit der Fürsorge für jeden Einzelnen, möchte ich in kraftvollen aber auch entspannten Sequenzen körperliche Leichtigkeit, Regeneration, Ruhe und Gelassenheit vermitteln.