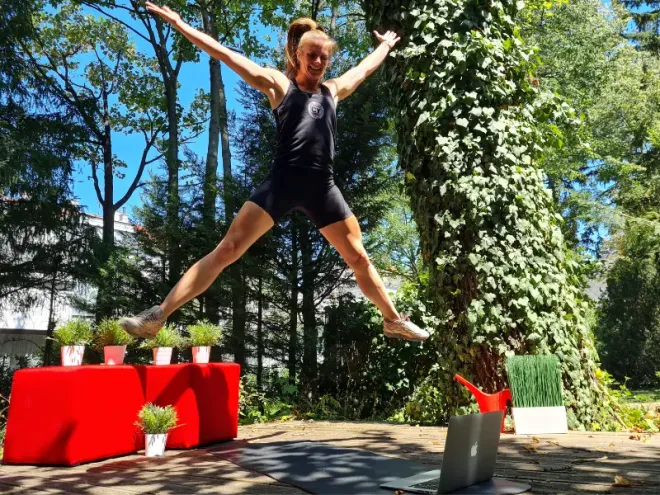 Workout 1 - Heart Rate
Video
Facility/Studio
Challenge Yourself - Home of female fitness 1130 Wien
Availability after purchase
28 days
This video is currently not available for purchase.
About the class
Heart Rate
About the trainer/teacher
Kajsa ist eine unserer furchtlosen Anführerinnen bei CY und eine echte Powerfrau! Als Head Coach ist sie für die Entwicklung unserer Programme verantwortlich und bringt mit ihrer Leidenschaft für Fitness und gesunde Ernährung das gesamte Team zum Strahlen. Wer sie kennt, weiß, dass sie Burpees liebt - diese Übung bringt ihren Körper so richtig auf Trab! Aber auch bei Heart Rate, EMOM oder AMRAP kann sie sich so richtig auspowern und ihre Grenzen ausloten. Mit über 10 Jahren Erfahrung im Kraftsport und HIIT weiß sie genau, wie man den Körper auf Hochtouren bringt. Mit persönlichen Rekorden von 137,5 kg Back Squat, 190 kg Deadlift, 75 kg Bankdrücken und 100 Burpees in 6,24 Minuten ist sie definitiv eine Maschine! Außerdem hat sie einen Master in Lebensmittelkunde und liebt es, zu essen - ohne Käse, Schlagobers und Salzlakritz möchte sie nicht leben. Wenn das nicht nach einer Powerfrau klingt, dann wissen wir auch nicht!