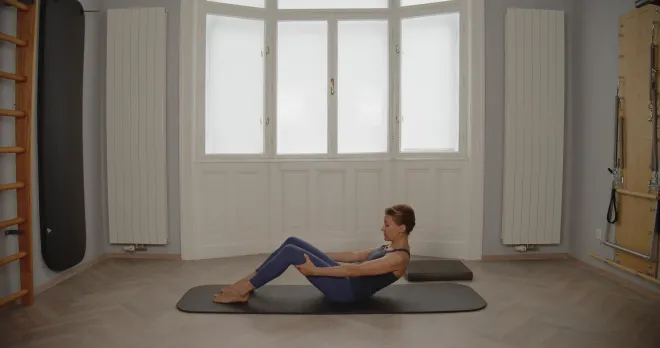 Pilates und Spiraldynamik - Basic Mat
Video
Facility/Studio
Pilates System Europe
Availability after purchase
1 week
About the class
Das Pilates Übungsprogramm für ein leichtes, aber präzises Training. Entspannung, Beweglichkeit der Wirbelsäule und Aktivierung der Körpermitte (Powerhouse) stehen auf Programm. Die Prinzipien der Spiraldynamik bilden dabei den roten Faden durch das Übungsprogramm.
About the trainer/teacher
Anna Schrefl, die Gründerin von Pilates System Europe, studierte zeitgenössischen Tanz an der Amsterdamer Kunsthochschule. Sie schloss ihre Pilates-Ausbildung 2001 bei Romana Kryzanowska, einer Schülerin von Joseph Pilates, ab. Anna ist Dozentin der Spiraldynamik® und hat am Institut für Sportwissenschaft der Universität Bern und der University of Wolverhampton einen Master Degree of Dance Science erworben.