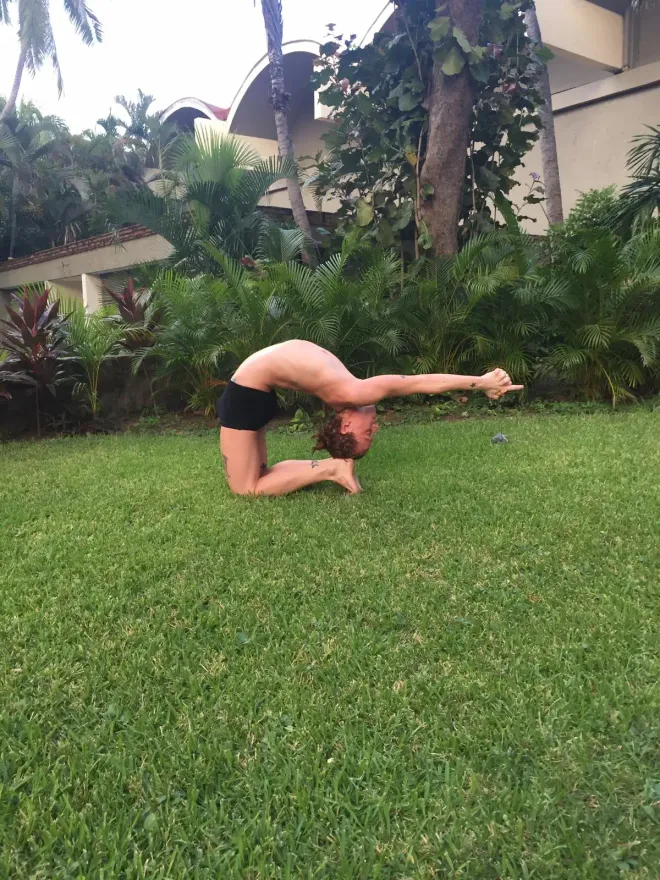 Yin Yoga *Online Streaming.
Video
Originally live streamed on
Sat, 15/05/21, 17:00 - 18:15 (75 min)
Facility/Studio
Bikram Yoga Schottenring
Available until
Unlimited availability
Price
10.00 €
Single ticket
10.00 €
single visit * for Online participation
25.00 €
Single visit with yoga mat rental
29.00 €
Intro 7 Days
59.00 €
1 Week card
59.00 €
Intro 30 Days
135.00 €
1 Month Card
179.00 €
Block 10 Card
389.00 €
Block 25 Card
659.00 €
6 Month Card
839.00 €
6 Month Card / Towels Service
1,548.00 €
12 Month Card /Towels Service
139.84 €

/ month

6 month *towels /pay monthly
About the class
Yin yoga, eine ruhige und tief gehende Yoga Art with Body scan meditation. Langes halten der Positionen, tiefes ruhiges Atmen und voller Fokus auf den Körper erlauben Es dir bis in das Fasziengewebe zu stimulieren. Physisch u d energetisch öffnet dein Körper und dein Geist gleichermaßen. 60min idealer Ergänzung zum aktives bikram yoga und hot Pilates.
Body-Scan-Meditation ist ein guter Weg, um Spannungen abzubauen, die Sie möglicherweise gar nicht bemerken. Beim Scannen des Körpers werden Körperteile und Körperempfindungen schrittweise von den Füßen bis zum Kopf berücksichtigt.
Yin yoga, a calm and deep kind of yoga. Holding the position for a long time, deep, calm breathing and full focus on the body allow you to stimulate into the fascia tissue. Physically and energetically your body and mind open equally. 60min ideal complement to active Bikram yoga and hot Pilates.
Body scan meditation is a good way to release tension you might not even realize you're experiencing. Body scanning involves paying attention to parts of the body and bodily sensations in a gradual sequence from feet to head.