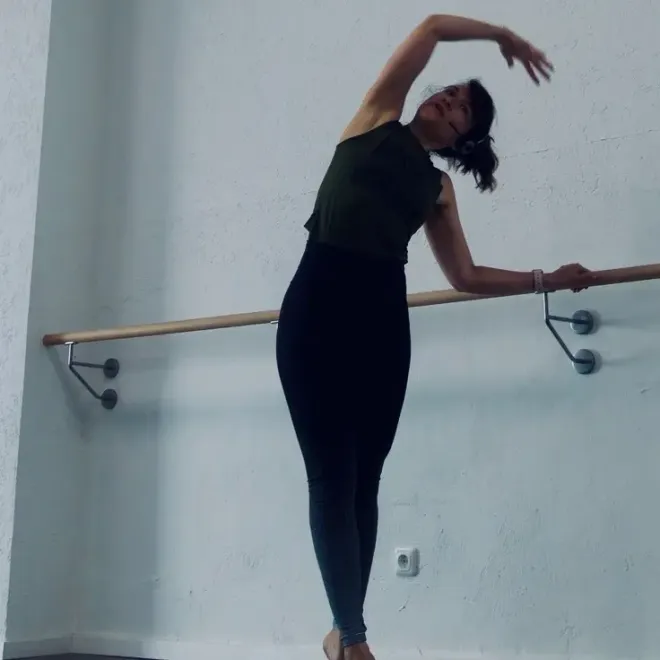 Barre II
Video
Facility/Studio
The Munich Collective
Availability after purchase
48 hours
Price
5.00 €
Single ticket
5.00 €
Donation level I
8.00 €
Donation level II
12.00 €
ONLINE Drop-In
50.00 €
3 Class Pack
90.00 €
ONLINE CLASS 10er Card ONE-TIME PURCHASE
100.00 €
ONLINE CLASS 10er Card
160.00 €
The Collective 10er Card
100.00 €

/ month

Monthly limited
175.00 €

/ month

Monthly Unlimited
About the class
Total body and low impact. We will use a strap, towel or belt for an arm sequence but other than that this is prop free and we will hit all the major body areas. We start with warm up, legs, arm and end with some quality stretches.
About the trainer/teacher
My classes are thoughtfully planned out and attention to the client is always a priority. I take the time to track which moves were done in each class and which classes the client has taken to ensure variety but also to further the client in the practice. I love Yoga, I love Barre but bottom line is that I love to move and have fun with exercise. My goal is to share that love through my classes and have a good time while achieving a really good workout. Come join me on the mat!