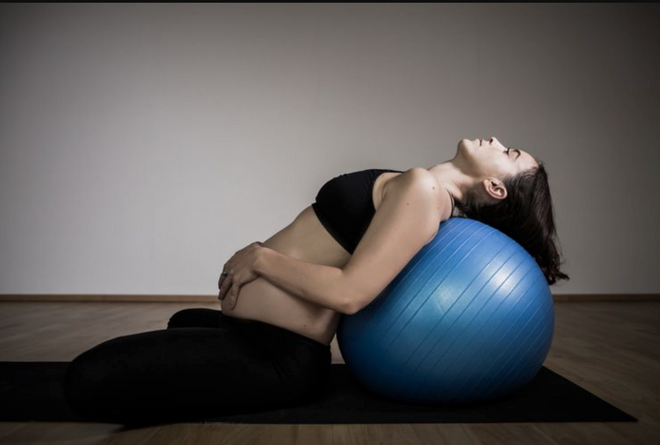 Yoga für Schwangere von und mit Dr. Julia Rakus
Video
Facility/Studio
Feelgoodstudio 1040 " Movement / Vritti "
Teacher
Julie Rakus (DE,EN)
Availability after purchase
24 hours
Price
10.00 €
Single ticket
10.00 €
Online Drop in
20.00 €
Gruppenstunden Drop in
90.00 €
5er Block / 5 Class Pass
95.00 €
Online 10er Block / 10 Class Pass
108.00 €
10er Block NeukundIn (nur für NeukundInnen)
128.00 €
Feelgood-DETOX 10 Tage ONLINE
160.00 €
10er Block / 10 Class Pass
165.00 €
Feelgood-DETOX 10 Tage UNLIMITED
300.00 €
20er Block / 20 Class Pass
540.00 €
Christmas Special 180 Tage Unlimitiert / Unlimited
54.00 €

/ month

Feelgood Limited Membership
58.00 €

/ month

Feelgood Unlimited ONLINE Membership
99.00 €

/ month

Feelgood Unlimited Membership
About the class
Yoga für Schwangere fördert das ganzheitliche Wohlbefinden von Körper, Geist und Seele. Gezielte Übungen stärken und entspannen den Rücken, lehren den Atem zu regulieren und bereiten dich auf die Veränderungen des Körpers und die Geburt vor. Jede Mama kann bereits ab dem ersten Tag der Schwangerschaft mit dem Üben beginnen. Die Asanas werden dem Fortschritt der Schwangerschaft angepasst. Eine regelmäßige Yogapraxis bereitet dich ideal auf die Geburt vor und sorgt für Entspannung. Alle unsere Lehrerinnen sind selbst Mütter.
Sämtliche Infos zu allen Stunden und unserem Team findest du auf unserer Webseite: https://www.feelgoodstudio.at/
Prenatal yoga promotes the holistic well-being of body, mind and soul. Specific exercises strengthen and relax your back, regulate the breath and prepare you for the changes your body is experiencing. You can start with your practice on the first day of pregnancy. Our teachers will offer you variations, depending of your progress. A regular practice prepares your body for the birth and the postnatal time. All our teachers are mothers themselves.
Find more information about all our classes and the team on our webpage: https://www.feelgoodstudio.at/
About the trainer/teacher
Julies Stunden sind vielfältig, bunt und sprühen vor guter Laune. Die Ärztin und Yogalehrerin hat ihren Schülern viel mitzugeben und für jede Lebensphase einen Rat. Sie selbst hätte Yoga gerne schon früher entdeckt, um mit Emotionen besser umzugehen. Julie sieht das Leben als Gesamtkunstwerk und lernt und lehrt damit zufrieden zu sein: Tat Tvam Asi – das bist Du. Julie sieht die Matte als Praxis alltägliche Situationen zu meistern und ist der Meinung, dass das Verhalten auf der Matte Aufschluss über verschiedene Lebenssituationen gibt. Julie unterrichtet Privatstunden, Schwangeren-Yoga, Mama-Baby-Stunden, Anfängerstunden, Vinyasa-Einheiten für Gruppen und Freak-Out-Stunden. Mehr zu Julie findet ihr auf der Webseite: https://www.feelgoodstudio.at/project/julia-rakus/