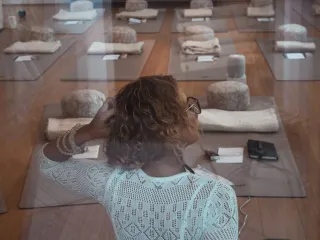 Breathwork Symphonies
Add to Favorites
5 (1 Review)
About us
Exclusive Breathwork Classes at Luxury Studio in Vienna. More than breathwork, meditation and music combined. A deep dive into the realms of self-awareness. An immersive art experience towards your hidden strengths. Welcome to our upcoming breathwork symphony, where you can explore altered states and higher consciousness states through the power of breath and an immersive music experience. As you enter these higher consciousness states, you may experience a sense of clarity, inspiration, and peace. You may also gain new insights and perspectives on your life, relationships, and purpose. By joining this event, you have the opportunity to connect with a community of like-minded individuals. Together, we can create a supportive and nurturing environment that will help you grow, deepen your practice and enrich your life.
Amenities
Showers

Food

Shop

Wellness

Changing rooms

Parking lot

Card Payment
Location
Garnisongasse 3, 1090 Wien
Reviews
5.0
1 reviews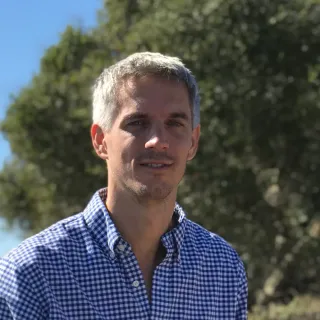 It was an amazing session! Will come again
---
Further helpful information
About the Team
· Breathing Instructor - Yevgenia Belskikh · Music Composer - Michael-Alexander Brandstetter · Narration - Richard Tremmel Our name may be Breathwork Symphonies, but our mission goes beyond just breathwork. We want to empower you to create the life of your dreams, through a combination of breathwork, energy work and art pieces. Our personal motivations behind Breathwork Symphonies are rooted in our own journeys of self-discovery and transformation. And we want to share that with all of you. So join us on this adventure, where the only limit is your own imagination. For us, Breathwork Symphonies is more than just a project, it's our mission, our passion, our life's work. It has been forged from our own experiences and struggles, refined through our victories and lessons learned. This isn't about sharing a product or a service, it's about sharing a piece of ourselves with you, in hopes that it will ignite a spark within you as it has done for us.
Frequently Asked Questions
1. What makes Breathwork Symphonies special?
Breathwork Symphonies is the best way to meditate, experience music and embark on your life-changing story.
2. What should I know for my first visit?
Please watch this videos, we explain the basics of breathwork here and this information will not be covered in class https://youtube.com/playlist?list=PLePS_wfH7-2kr6nMTT4KyojWTDtR6cg9J&si=4Zi_hkADqKZ6euOZ
3. What should I do if I have booked but cannot come?
Please write us an e-mail 24h before the event and will secure you a spot at the next event. hello@breathworksymphonies.com
4. Do I have to bring my own equipment or is it possible to borrow some at the venue?
We have everything prepared for your comfort: Mats, pillows, blankets, blindfolds, warm tea, journaling notes. Please wear or take with you comfortable closing. You should feel free to sit, lay, be able to breathe.
5. What else should I know?
Event Structure • Welcome Circle • Tuning In "The Sea of Sounds" • Meditation • Breathwork Symphony 1h • Sound Healing • Closing Round and Sharing What is this event NOT for? While breathwork can be a powerful tool for self-discovery and transformation, it is not suitable for everyone. There are certain contraindications and precautions that individuals should be aware of before engaging in breathwork practices. • If you have a history of respiratory problems, such as asthma or chronic obstructive pulmonary disease (COPD), or if you are currently experiencing any respiratory symptoms, you should avoid breathwork or consult with a medical professional before attempting any breathing exercises. • Similarly, if you have a history of cardiovascular problems, such as high blood pressure or heart disease, or if you are currently experiencing any symptoms of these conditions, you should also avoid breathwork or consult with a medical professional before engaging in any breathing exercises. • Breathwork can also trigger emotional responses and may not be suitable for individuals with certain mental health conditions, such as severe anxiety or PTSD. If you have any concerns about your mental health or emotional well-being, you should consult with a mental health professional before attempting breathwork. It is essential to approach breathwork with caution and respect for your own physical and emotional limitations. It is always recommended to consult with a medical professional before beginning any new exercise or wellness practice, including breathwork. If you have any concerns or questions about the suitability of breathwork for you, please consult with a qualified medical professional or contact our team for guidance. Your safety and well-being are our top priority, and we want to ensure that you have a safe and transformative experience with breathwork.
Available sports types and activities
Meditation

Sound Healing

Breathwork

Breathing Meditation
---
Did you know your company can help support your sports routine? Learn more here