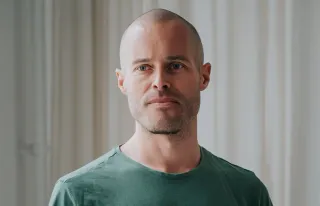 Elmar Meierzedt - handverstand / Breath- & Bodywork
(No reviews yet)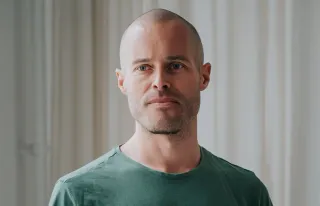 Elmar Meierzedt - handverstand / Breath- & Bodywork
Add to Favorites
Share
(No reviews yet)
About us
Handverstand ist deine Gesundheitspraxis für Body-, Breath- und Energywork. An 2 Standorten: Mo-Do: Praxis 1220 Wien, Gisela-Legath-Gasse 5 / 22 Fr: Praxis 1070 Wien, Kirchengasse 41 / Top36 (nur Atemarbeit/Breathwork-Termine) www.handverstand.at
Amenities
Showers
Food
Shop
Wellness
Changing rooms
Parking lot
Card Payment
Location
Gisela-Legath-Gasse 5, 1220 Wien
Reviews
0.0
(No reviews yet)
Further helpful information
About the Team
Mir geht es um deine Gesundheit. Bei mir bist du richtig, wenn du Veränderung, Regeneration, Entspannung und einen Platz zu dir zu kommen suchst. Ich unterstütze dich mit allem was ich in 20 Jahren an Erfahrung und Know-How erlernt habe, insbesondere mit folgenden Methoden: · Craniosacrale Körperarbeit · Pure Embodiment Breathwork · Oxygen Advantage Atemcoaching · Integrative Massage · Osteodouce (energetische Osteopathie) Ich bin davon überzeugt, dass wir heute mehr denn je lernen müssen auf das eigene Spüren zu vertrauen und unsere Körper-Intelligenz freischalten dürfen. Leiden wir an Beschwerden oder Symptomen, so will uns das Leben etwas sagen. Meistens kommen diese Beschwerden nicht über Nacht, sondern entstehen über Jahre und Jahrzehnte. Ich unterstütze dich dabei, die Sprache des Körpers verstehen zu lernen. Ganz nebenbei kannst Du bei mir tiefe körperliche Verspannungen auflösen, dein Nervensystem neu ausbalancieren, deine Atmung nutzen lernen, Altes transformieren und Zugang zu deiner Intuition und Kraft finden. Ich freue mich sehr auf dich! Elmar
Frequently Asked Questions
1. What makes Elmar Meierzedt - handverstand / Breath- & Bodywork special?
Weil es heute fast schon überlebens-notwendig geworden ist, sich regelmäßig von Stress, alten Blockaden und innerer Anspannung zu befreien. Um gut durch diese Zeit zu kommen, müssen wir auf allen Ebenen aufräumen und uns selbst in den Mittelpunkt stellen - gut für uns sorgen.
2. Do I have to bring my own equipment or is it possible to borrow some at the venue?
Du brauchst nichts mitzunehmen. Nur dich selbst. Das ist genug!
3. What should I know for my first visit?
Behandlungen finden meist in Bekleidung statt. Daher bitte lockere bequeme Kleidung anziehen oder mitnehmen. Vor deinem Breathwork-Termin mindestens 3 Std vorher nichts Schweres mehr essen. Auch bei Behandlungen ist es sinnvoll eher nüchtern zu kommen.
4. What should I do if I have booked but cannot come?
Du kannst deinen Termin bis 48h vorher kostenfrei stornieren. Danach verrechne ich den aktuell gültigen Tarif.