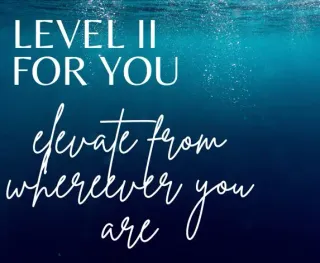 Grow Glow Give - Joti Urban
Add to Favorites
5 (3 Reviews)
About us
persönlichkeitsentwicklung at it's best! resistance is a great sign - it is not a stop sign. für alle, die tiefer eintauchen wollen - egal wo du gerade stehst. regina joti kail-urban widmet sich seit über einem jahrzehnt der freudvollen persönlichkeitsentwicklung - auf allen ebenen - für alle levels. sie unterrichtet, begleitet und lehrt immer auf augenhöhe, authentisch und hingebungsvoll - für das voranschreiten ihrer klientInnen. dive deep into the world of YOGA - Meditation - and personal growth yogic wisdom for urban people GIVE YOURSELF PERMISSION all trainings/one on ones/yoga challenges online LIVE 40 + 90 day challenges/journeys YEAH! www.jotiurban.com https://linktr.ee/jotiurban kontakt: team@jotiurban.com typically replies within 48 hours
Amenities
Showers

Food

Shop

Wellness

Changing rooms

Parking lot

Card Payment
Reviews
5.0
3 reviews
---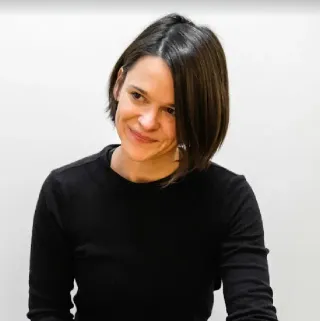 ---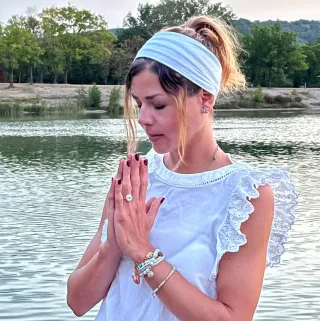 ---
Further helpful information
About the Team
regina joti kail-urban (48) ist selbstständige u.a. dipl. trainerin in der erwachsenenbildung - sie unterstützt menschen des öffentlichen lebens, sowie teams/gruppen und einzelpersonen dabei ganzheitlich in ihr volles potential zu kommen.vor 13 jahren beendete bewußt ihre erfolgreiche karriere als model, moderatorin und journalistin, um sich unkonventionell und offen dem thema persönlichkeitsentwicklung zu widmen - für sich selbst und andere. ihr unterricht ist down to earth, authentisch, abwechslungsreich und effizient. ihre mission ist es, u.a. yogisches wissen für die anforderungen des täglichen (arbeits)lebens im hier und jetzt zu vermitteln. spezialausbildungen ky yoga coach, trainerin in der erwachsenenbildung, kids- teens - family yoga teacher/teacher trainer, meditation- mindfulness teacher, bio ernährungsberaterin, white tantric trainer, business yoga teacher, hormon yogalehrerin i.A.... Regina Joti Ananda (48) ex-model, journalist and TV host - found her way through. devoted and commited to an urban yogic lifestyle since 2012. the moment I understood yoga not only as a physical exercise - was magical and I realised that's what I need to thrive, that's what I want to experience and share with others. benefit from regina joti anandas devoted self practice and expertise as a commited down to earth mentor for urban women of all ages. she works one on one, in private trainings and company environment. some of the modalities she has trained in · meditation- mindfulness teacher · active meditation · white tantric yoga teacher · kundalini yoga/kundalini yoga coach · hatha yoga teacher · organic + yogic nutritionist · kids, teens, family yoga teacher + trainer · group dynamic/adult trainings · business yoga teacher 'I only teach what works for me and my clients' WAHE GURU
Frequently Asked Questions
1. What makes Grow Glow Give - Joti Urban special?
down to earth - joyful - commited. yogic wisdom for urban people let's not go above - let's go within. joyfully - here and now. that's yoga.
2. What should I know for my first visit?
komm' mit lust auf neues! atme, verkopfe nicht, hier geht es um selbsterfahrung und selbsterkenntnis, akzeptanz und um freudvolles wachstum. bevor du mit einer neuen praxis startest - frage dich: was soll es mir bringen, was bin ich bereit zu geben, wo sind meine grenzen? das ist ein sicherer ort um an deiner spirituellen, körperlichen, emotionalen und ganzheitlichen entwicklung zu arbeiten.
3. Do I have to bring my own equipment or is it possible to borrow some at the venue?
nimm' deine yoga matte mit, für viele übungen ist auch ein teppich, bzw. eine rutschfeste unterlageausreichend. halte einen polster/sitzkissen/meditationskissen/eventuel yogablöcke und eine decke bereit. gestalte es dir so angenehm we möglich - self reverence!
4. What else should I know?
bevor du mit einer neuen praxis startest konstultiere deinen arzt/deine ärztin und besprich bei zweifeln, ob die techniken für dich aktuell geeignet sind. die teinahme erfolgt selbstverantwortlich. enjoy the ride
Available sports types and activities